Hi folks,
I cracked a method of producing what I've called a "seriously classy" lower thirds text effect. Here's a demo:
There are 2 elements to this:
A subtle pointed animated horizontal line with gradient,
Two lines of text which have a blur/fade effect at the end.
Here's a little tutorial showing how I did it…
The gradient pointed line.
This begins life as an HTML file.
Gradient pointed line HTML file.zip (475 Bytes)
Try it - double click on it and you'll see this: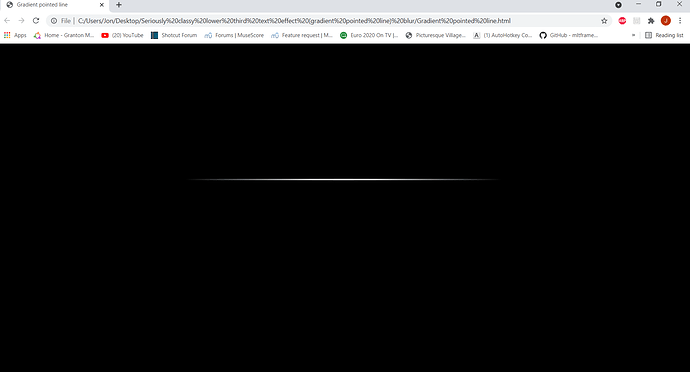 Then I took a screenshot of it using the Snipping Tool, imported into SC, cropped out the edges and exported as a frame, to get this totally black and white image:


Then imported back into SC, applied keyframes to get an expanding line … then exported as a black/white resource video:
Then I opened a new SC project. The final project looks like this: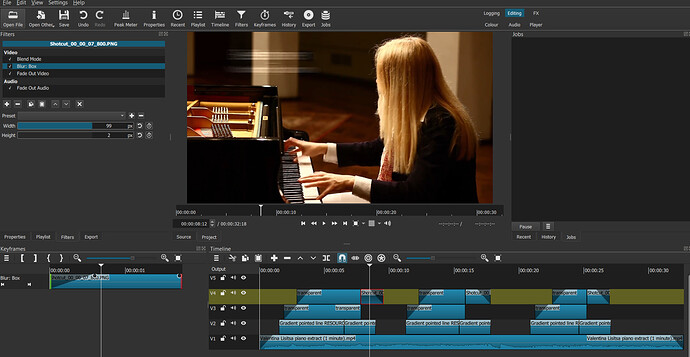 On V1: the base video,
V2: The gradient pointed line MP4 with "Blend Mode:Add". I've cut out a portion of the static middle section to make the duration slightly shorter.
V3: Top line of text.
V4: Lower line of text …
… then: I exported a frame of just the two lines of text, with a black background (achieved by temporarily hiding tracks V1 and V2):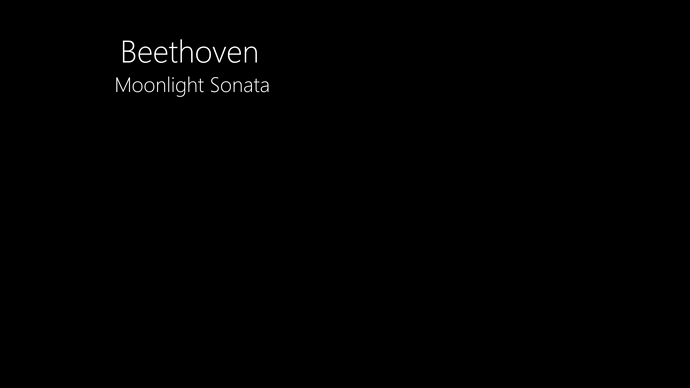 Then re-imported the exported frame onto V4 and applied:
a "Blend Mode:Add" filter,
a "Blur:Box" filter - with the "width" keyframed from 0 to 100%,
a fade-out.
I positioned the effect using SPR filters and repeated the effect another twice for the demo, with different text.
Ta-DAH.