Normally I post a bug report when I have already figured out what the cause for a bug is. This time though I am calling attention to a critical bug that I have experienced a couple of times on the latest version 21.02.27 but have still not found the cause.
It seems similar to the previously reported bug back in the beta thread for 21.01:
Like that bug something would be done in the timeline that would prevent the project from being exported by way of this message popping up after clicking the export button: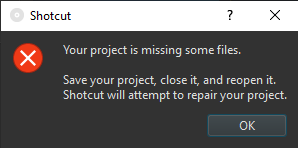 Well, this time the above would happen but then when you close the session and repoen the mlt file, this kind of message would appear: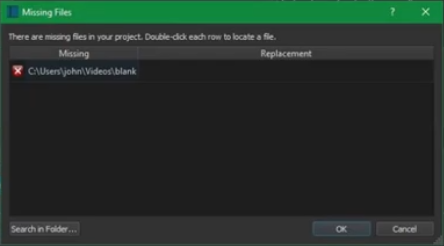 So it lists the source file as "blank" like the above image shows which makes no sense because that of course was not the name of the file, it has no extension listed and no files were moved. It seems that the mlt file gets corrupted somehow.
Like I said, I have not found the cause for it yet but someone on youtube very recently posted a video with an issue that seems very similar: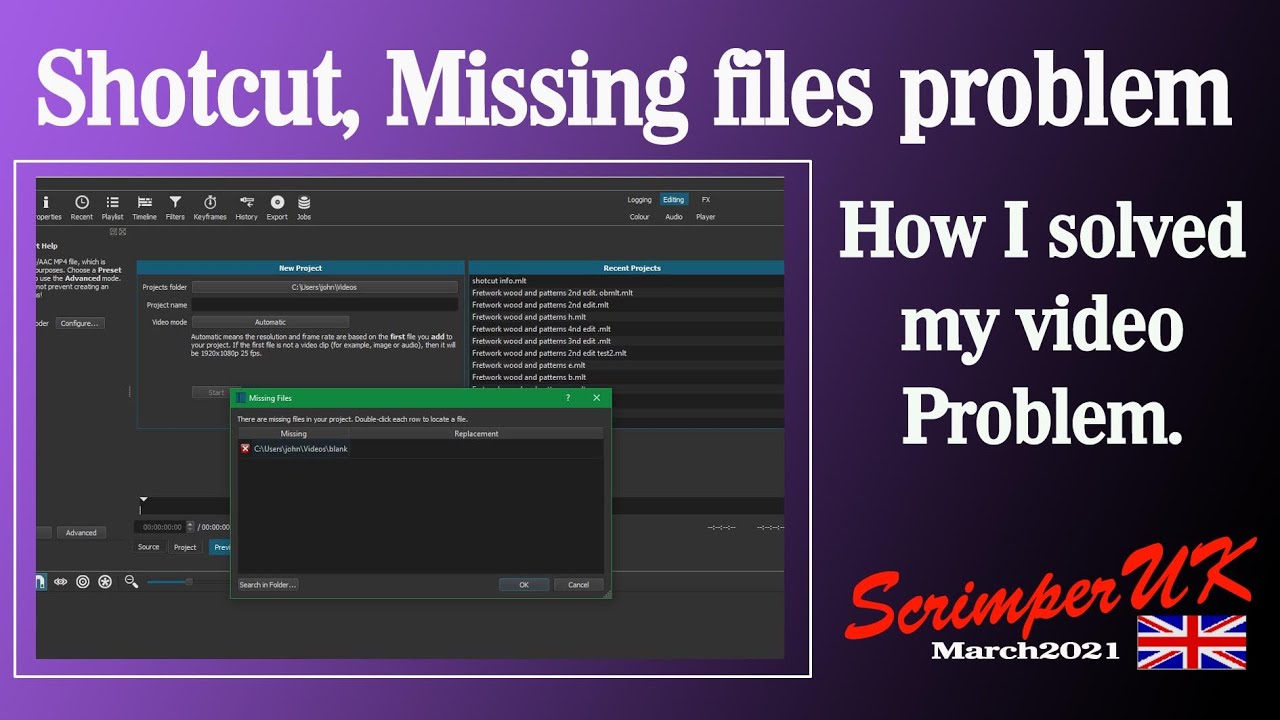 His video is about showing a workaround to deal with the bug. Judging from the comments on his video many other people are experiencing this too. @shotcut you may want to ask the above person from the youtube video if he would be willing to share that corrupted mlt file of his with you so that you can look into it. I don't know though if his cause is the same as what I experienced but it's worth asking if he still kept that problematic mlt file because this bug is pretty critical.
I'll keep trying to reproduce it on my end to see if the issue matches his. If anyone else also experiences it please post in this thread.