What is your operating system?
openSUSE Leap 15.3, flatpak
What is your Shotcut version (see Help > About Shotcut)? Is it 32-bit?
22.12.21 flatpak, KDE application platform 5.15-21.08. 64bit.
Can you repeat the problem? If so, what are the steps?
The problem is 100% reproducable.
Here is my simple MLT file:
test.mlt (8.2 KB)
Screen shot with Text:rich filter selected: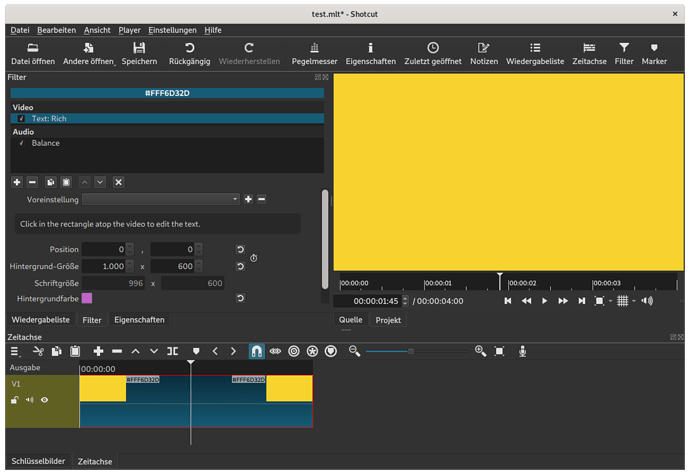 You can see that although the play head is in the selected region, no text rectangle is visible.
The pink text background becomes visible as soon as I select a different filter in the filter list: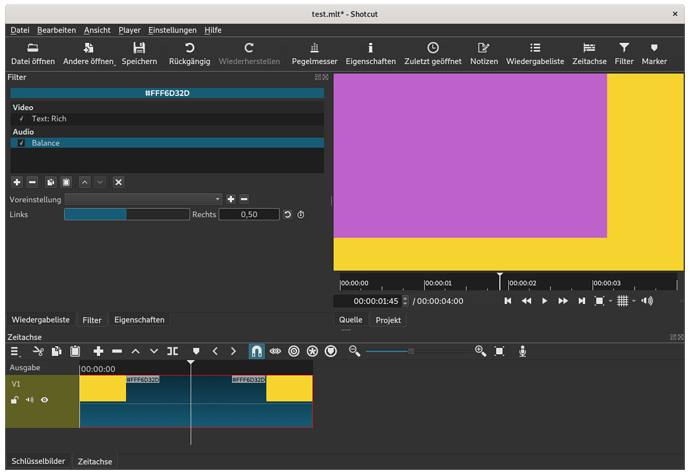 It is possible to type blindly into the invisible rectangle (if text:rich is selected), and the text will become visible when the other filter is selected. Text formatting is obviously not possible with no visible controls.
Shotcut log file:
shotcut-log.txt (36.2 KB)