Appears to install correctly, but when I launch Shotcut, all I get is a shotcut window with no contents, just blank white window with Shotcut in the title bar. Nothing happens. Waited for it, nothing, rebooted, nothing.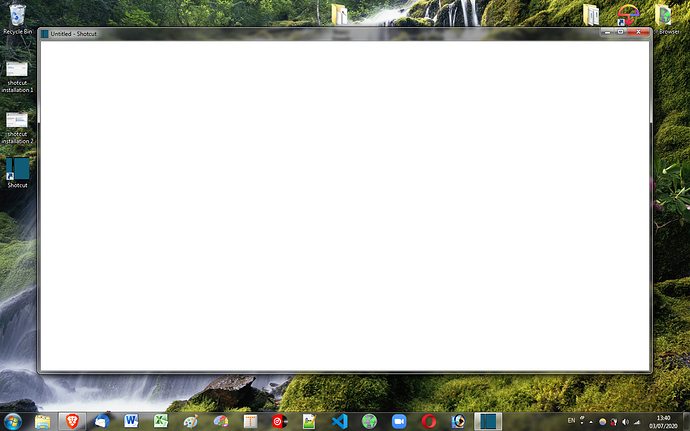 I have repeated the installation multiple times, unistalled then I have clicked on the option to remove old versions and registry entries, I've also been into Regedit and deleted all entries manually (I've deleted MellyTech and all subkeys to ensure everything has gone). And restarted before attempting the installation again.
Windows 7 Pro 32-bit
shotcut-win32-200628
I've also tried installing EVERY previous version as far back as 180702 the same problem with every version.