You are a newbie to Shotcut.
Not long ago I was a newbie.
(In many ways, I still am.)
You ask a question, and all you get is questions in return.
HUH, WHAT?!!
When we are new, we have no clue just what is needed to solve the problem.
Now as a newbie here, you won't be able to share as many screenshots as I am about to post here…
…and admittedly, this is a bit of "overkill"…
…but I just want to give some understanding of how much data is there, in which the clue to the solution to your problem may be lurking. So please don't be offended when the staff or the regulars ask you for more information.
---
Most important: The version.
Even (slightly) more important than the specs of your machine and operating system.
You find the version by clicking here: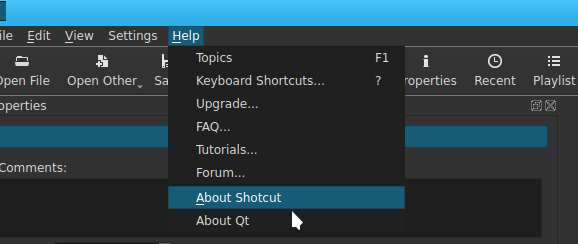 It looks like this: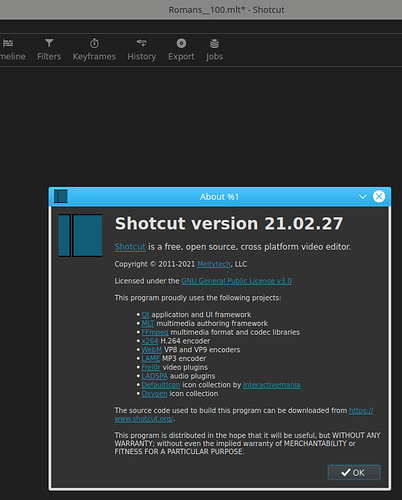 It's those three two-digit numbers.
---
So, here is a project I am working on, and a "problem" as an example.
Here is the Playlist…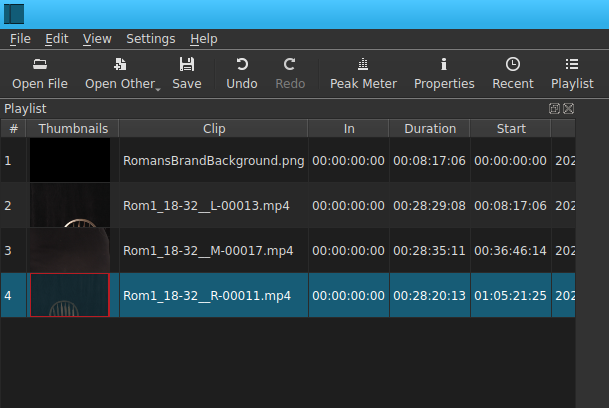 …and the complete properties of one of the Playlist files I am using.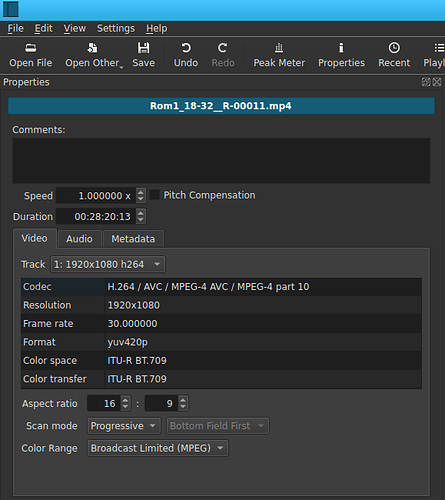 Finally, the "big picture", with my Timeline and my Filters.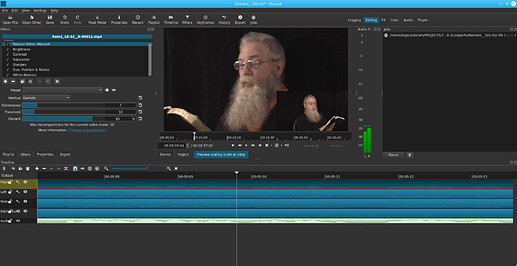 The answer to my question might be found anywhere in the vast amount of data displayed above.
(But any of the Regulars here could quickly tell me "Why after several minutes of waiting, Export is doing nothing and it still shows only 0%?" by looking at the above.)
So, Newbie, as we are patient with you, please be patient with us as we try to help you, and do your best to answer all the questions.
The questions aren't meant to "make you look stupid", the questions really are an honest attempt to find your difficulty and solve it for you.
The quicker you answer the questions, the quicker your problem will be solved and you can get back to making videos.