Below are my current settings for Shotcut for editing video games.
I upload game videos to YouTube.
1920x1080 resolution (source and output)
16:9 aspect ratio (source and output)
Source files: VBR 3kbps or 12kbps bitrates, 2 B-frames
Encoder I use with OBS: NVENC H.264
Color Format NV12, YUV Color Space 709, YUV Color Range: Full.
File format. MP4 (source & output)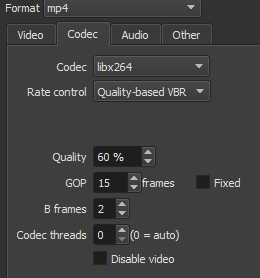 Nobody told me how to get the 3k, 12k bitrates, as I had to experiment to find the best setting for what game I'm playing, and what I'm willing to be happy with. The free advice I got online told me record everything at 35k to 50k bitrates, but I get the same end result from 3k result on one game. Not sure if anyone else could benefit from my settings, nor could I recommend anyone use them.
I don't fully understand the GOP, but enough to where I'm not going to mess with the settings. I'm taking @kenj69 advice to not mess with them and only use the presets.
There are inherent reasons why there are presets in Shotcut, specifically to this issue. Like you, myself, and probably many others don't understand the settings, yet we want this to work. The export presets are extremely useful and I have never had a bad export, ever. But understand that I have only save to MP4. I can't speak to the other containers (extensions like .mov .mkv .m4a).