Using a Windows 10 Operating System, in my Shotcut project I'm creating, I imported a video into the timeline. The video and audio align perfectly in the Shotcut program, but when I export it to an MP4 format, the audio and video go out of sync (I look like I'm speaking in some sort of dubbed over Japanese video).
In Shotcut, the video has the audio embedded into it (the audio is not on a different timeline track, as seen here: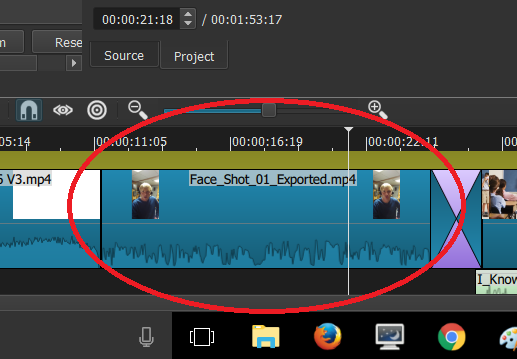 Again, in Shotcut the video and audio align perfectly, then after I export the video, it's out of sync (as can be seen here). after about 11 seconds. At about 1:20, there's another shot of me talking about the video, but the alignment is just fine. No idea what is going on with the first segment.