What is your operating system?
Ubuntu 20.04 LTS
What is your Shotcut version (see Help > About Shotcut)? Is it 32-bit?
20.10.31 installed as a snap from Ubuntu Software
Can you repeat the problem? If so, what are the steps?
I've used Shotcut on my Ubuntu with no problems. Today, I wanted to open Shotcut as always and I couldn't do this.
I used Shotcut on 30th Oct last time. I didn't change anything on my OS. I suppose it is problem with the last update. Shotcut was updated throw snap, wasn't?
When I try to run it from Terminal I got such a message: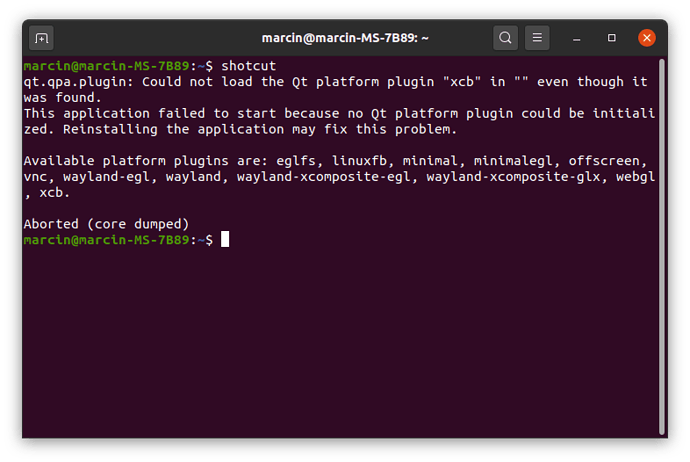 Thanks for help. I need Shotcut for now. I have a project to finish.
UPDATE
I downloaded (shotcut-linux-x86_64-200927.txz) the previous version, I extracted and run it. It works like before. Well, it's a serious bug of 20.10.31 version. The similar problem is seen on Windows 10 too. Look: Frei0r startup error