It has come to my attention that someone is posting on YouTube videos with my name.
Whatever account this comes from, it's not me.
Anyone can make an account on YouTube duplicating anyone's ID.
Most likely got my logo from this forum.
The account apparently has posted a video I made last year. But this is not my account.
The video ID's don't match.
This is the real video ID (Video later deleted)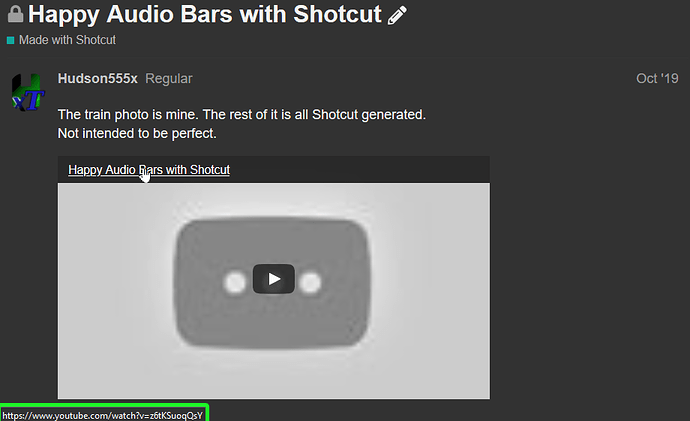 There is a Shotcut forum troll that loves just posting negative comments. Perhaps he is targeting just me, as I hope that is the case and he is leaving everyone else alone.
To combat the troll's comments to me, I deleted several youtube accounts, and this video was among them.
I have made no YouTube comments on any Shotcut video this year thus far.
If you have any other questions feel free to message me directly.
Edit: I just updated my profile on here with a YouTube account I plan on publishing Shotcut video to, but haven't made any videos for it yet. So unless I have made a comment from this account, it's not me.