Here's a prime example of why I transcode to 4K, using a high bit rate.
The first image is the freeze frame just before action starts.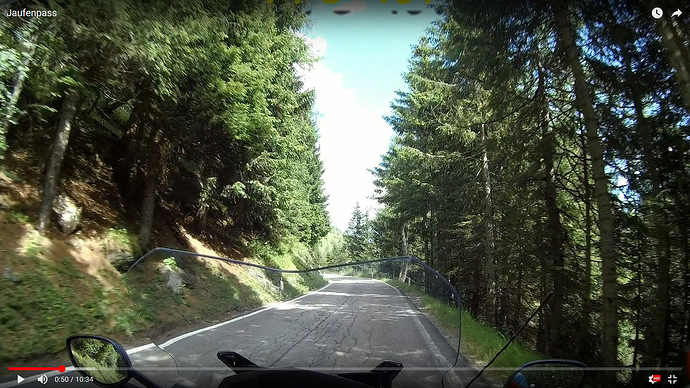 This is a couple of frames later, as action begins.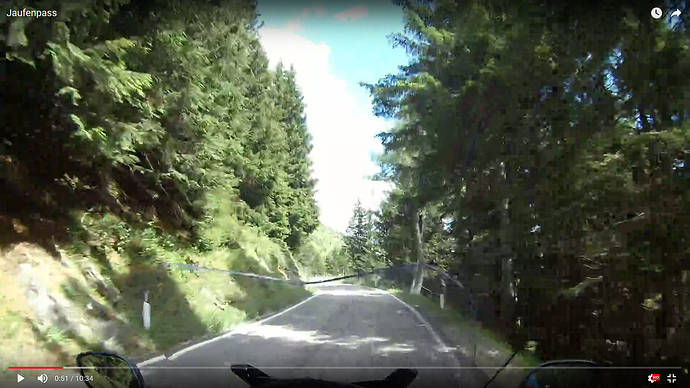 Here's the full video. Jump to 0:48 to see the comparison.

Transcoding to 4K and high bit rates works around this problem. For Jaufenpass I used the YouTube profile with about 76 Mb/s. By comparison, Timmelsjoch is about 356 Mb/s.

Kinda hard to miss the difference…