Hey!
I'm adding subtitles by putting textfilters on my clips. Now I have a textbox stuck all over the video that I'm unable to remove, it even shows on the video if I hide ALL my tracks. Where can I access and delete this filter? I need to finish this video today, if anyone can help me ASAP, you would save my day!
Here's a screenshot: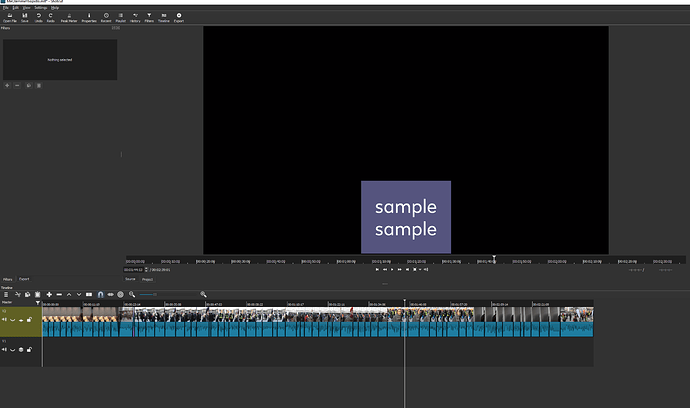 As you can see, I've hidden both tracks, still the "SAMPLE"-textbox I pasted on my clips shows up, and I can't access it. If it's any help, I can access and delete the "sample"-box if I go to file -> open MLT XML as clip, but can I export from that mode / edit other filters? Doesn't seem that way.
If you don't know a solution, is there some way to move these clips over to a new project smoothly without this "SAMPLE"-box, is it possibly to open two instances of shotcut at once?