I get an error message when reopening an mht file for a partially edited video: "There are files missing in your project…" with the missing file being identified as "F:/Applications/Video/ShotCut/. This is with the latest version of Shotcut 17.01.02.
The project was created with ShotCut yesterday, and reopened with this error today. Restarting the computer doesn't help.
Error message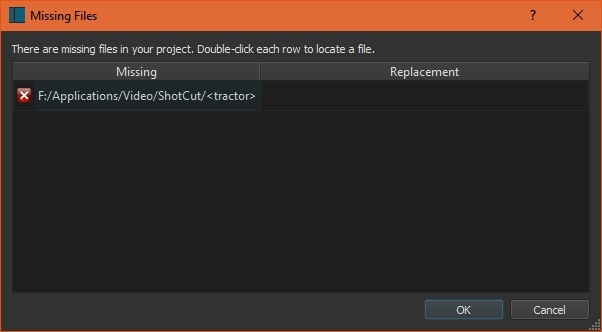 This is what the transitions now look like - just a static image instead of a blending of videos:
[I would show you what it looked like but I can't upload more than one image… ]
I can upload the mht if you like.
Phragmites