Hello
I found a problem sharing a project made with ShotCut on PC and open with ShotCut on Mac. The folder tree is exactly the same and the project is inside this folder tree containing all the video files.
ShotCut cannot find the video files because in the project they seam to be linked by an absolute path. See the picture, in the path there is the name of the PC HDD "D:/…"
Is it possible to manage that ShotCut not link the video files with an absolute path, but with a relative path?
Is too bad, because ShotCut result not really multi-platform !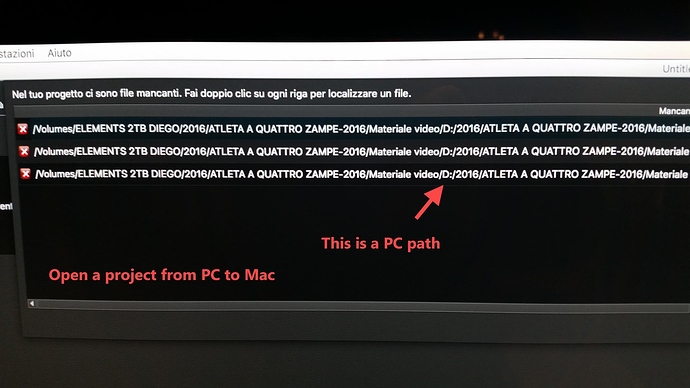 Thanks