I saw this tutorial by @Bentacular and thought of other interesting applications to restore some of the defects in my videos.
Extracting a series of frames and then implementing them in the timeline can be a solution to correct some defects (such as scratches or cuts) in some home videos.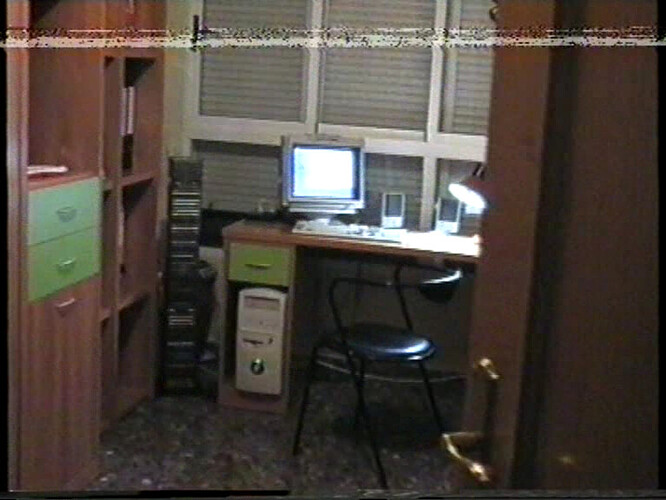 It is a laborious job because it involves extracting the damaged or flawed clips, editing them manually as images in an editor such as GIMP, and reincorporating them back into Shotcut.
I thought that perhaps duplicating the frame immediately before the bug and blending with the buggy frame(s) using a mask might be another solution.
Besides these options, is there a filter in Shotcut that helps to minimize small horizontal stripes in a less laborious way?