What is your operating system?
Windows 10 Pro, 64-bit, 20H2 Update
What is your Shotcut version (see Help > About Shotcut)? Is it 32-bit?
21.05.18, 64-bit
Can you repeat the problem? If so, what are the steps?
Yes, see bullets below, plus log attached.
I recently got a GoPro Hero 9 Black which records 5k and 4k in the HEVC/H.265, 2.7k and 1080p in AVC/H.264 but has noticed some issues with Shotcut's handling of the footage and proxy generation.
With Shotcut open, if I import clips recorded on the GoPro, then enable proxies, Shotcut will NOT generate proxies for the imported clips.

With Shotcut open, if I enable proxies, then import the clips, Shotcut will begin creating proxies for the imported clips, but with issues (Jobs screenshot). If I leave the proxy generation for long enough, Shotcut will create proxies.

Proxies created for 4k (2160p) clips that are longer than a few minutes in length will cause Shotcut to freezes when added to the timeline (Crash/Freeze Screenshot). The log attached is for a 4k clip, after proxy creation, before added to the timeline (before the crash).
A correlation I have noticed is between clip length, and Shotcut's stability - the longer the clip, the more unstable Shotcut becomes, especially with the 4k footage.
This issue occurs with every GoPro clip I have tried, and persist on different computers, if I don't use proxies, Shotcut works fine with the footage (though a little sluggish).
This may be GoPro specific as I only have this issue with GoPro footage, all my other cameras record in AVC/H.264 and work flawlessly with Shotcut. I have no other camera that records in HEVC/H.265 for further testing.
Log:
Log.txt (36.0 KB)
Jobs:


1080p Footage Data: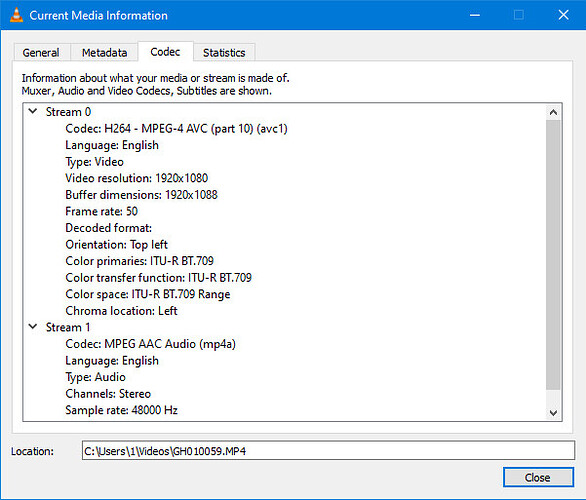 2160p Footage Data: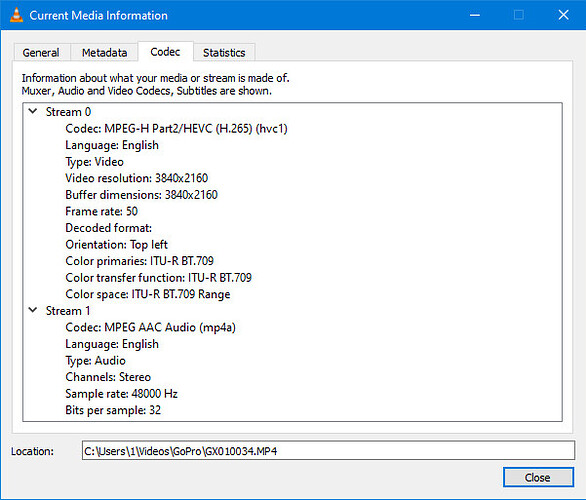 Crash/Freeze when adding proxy for 2160p footage to timeline: