I am making a video of myself playing 3 different concertinas (like an accordion). I have the tracks lined up and the audio of the three instruments synchs so it sounds like a trio. I play a tune for English Country Dance 3x, and, for frosting on the cake, I want the video's image to swap between the 3 different instruments, each on a different track. Before I tried this, when I previewed or exported the video, whatever track was highlighted would be show throughout the video. Now that I've tried to segue between showing the different images, I've ended up with a black screen in two of the sections.
I keyframed the dark sections and set Brightness there to 0, but left the desired third of the track that was to show that instrument unfiltered, except for the fades inherited from the prior version. Things look like this: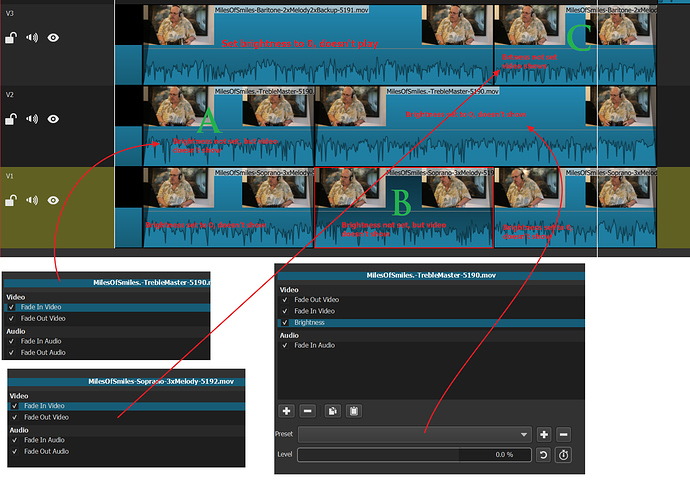 You'll see my filter settings. What I wanted was the video to begin showiing the image marked A for the first third, then B for the second third, and finally C. A & B show up black, but the screen comes alive when I get to C.
Help; please?