Good heavens, it works!! My latest idea!! Woo HOO (excited)…
So I took my "grid" mask idea and took it a stage further, creating this Matte (black and white) video:
I made it with an HTML/CSS file. Then I captured it an saved it as an MP4 using @elusien's OBS method.
In Shotcut, I imported this matte video onto V2. Then, on V1 I dragged out a transition between 2 clips (the same length as the matte video) and applied a Diagonal Top Right transition, set to "Invert", with softness cranked up to full.
Then I applied a Blend Mode (ADD) filter to the matte clip: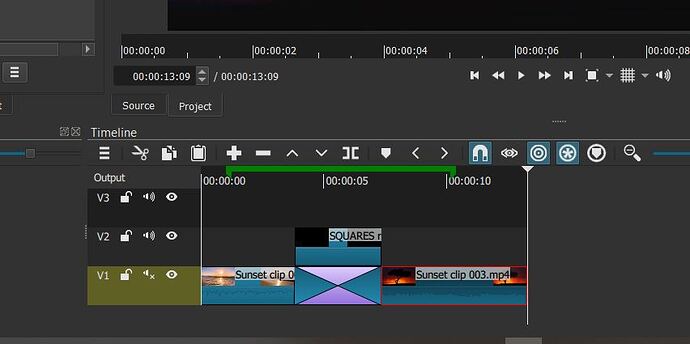 and this is the result:
I have plans to make similar variants of the matte file by tweaking the HTML, but first I'm going to use this transition for my next "flute" video. I'll post it when finished…
If anyone would like the matte video and/or HTML file, just holler.