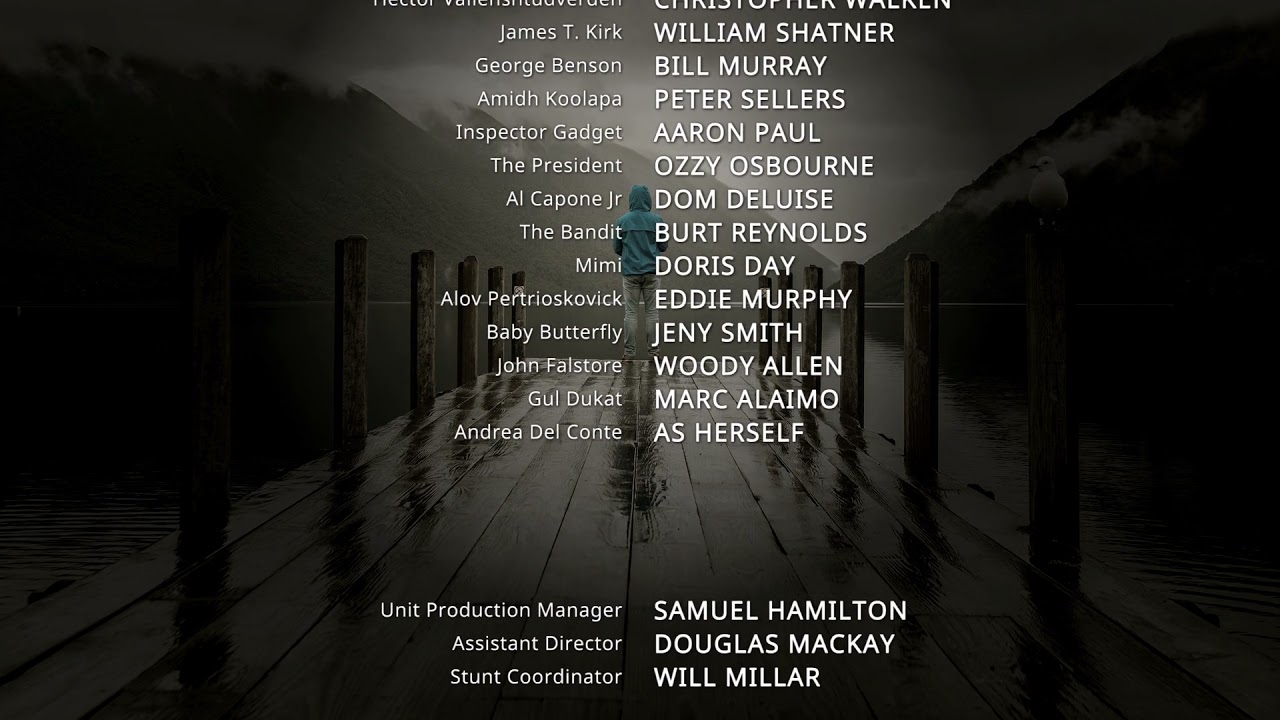 A demo that gives an idea of what the Shotcut tutorial I'm currently working on will be about.
The first part will show how to use Shotcut's Text: Rich filter to create good looking movie credits.
But the main part will be about creating more professional looking movie credits in Shotcut with help from image editing softwares like Photoshop or Gimp. These tools allows you to apply effects like drop shadows to the text. They also make it very easy to arrange your lists of actors, characters and crew members names in neat columns, and to insert images in the credits.
Since I never meet my promised deadlines, I won't try to predict a precise release date for the tutorial. But I imagine that it shouldn't take more than a couple of weeks.