What's your operating system
| Edition | Windows 10 Home Single Language |
| --- | --- |
| Version | 21H1 |
| Installed on | ‎9/‎20/‎2020 |
| OS build | 19043.1526 |
| Experience | Windows Feature Experience Pack 120.2212.4170.0 |
What is your Shotcut version (see Help > About Shotcut)? Is it 32-bit?
Can you repeat the problem? If so, what are the steps?
To do a transition to black effect, I decided to do a cross fade with a transparent image. However, when I close the file and try produce the file next day, the transition comes up invalid. If I redo the cross fade (as in re-edit the video), the problem may or may not persist. It is really annoying and I hope it gets fixed or if there's an alternative solution to a cross fade.
Here's a video showing the problem and the log file. I also compliment two images used in the cross fade in case that's relevant. The "transparent" picture is just a picture with a transparent layer.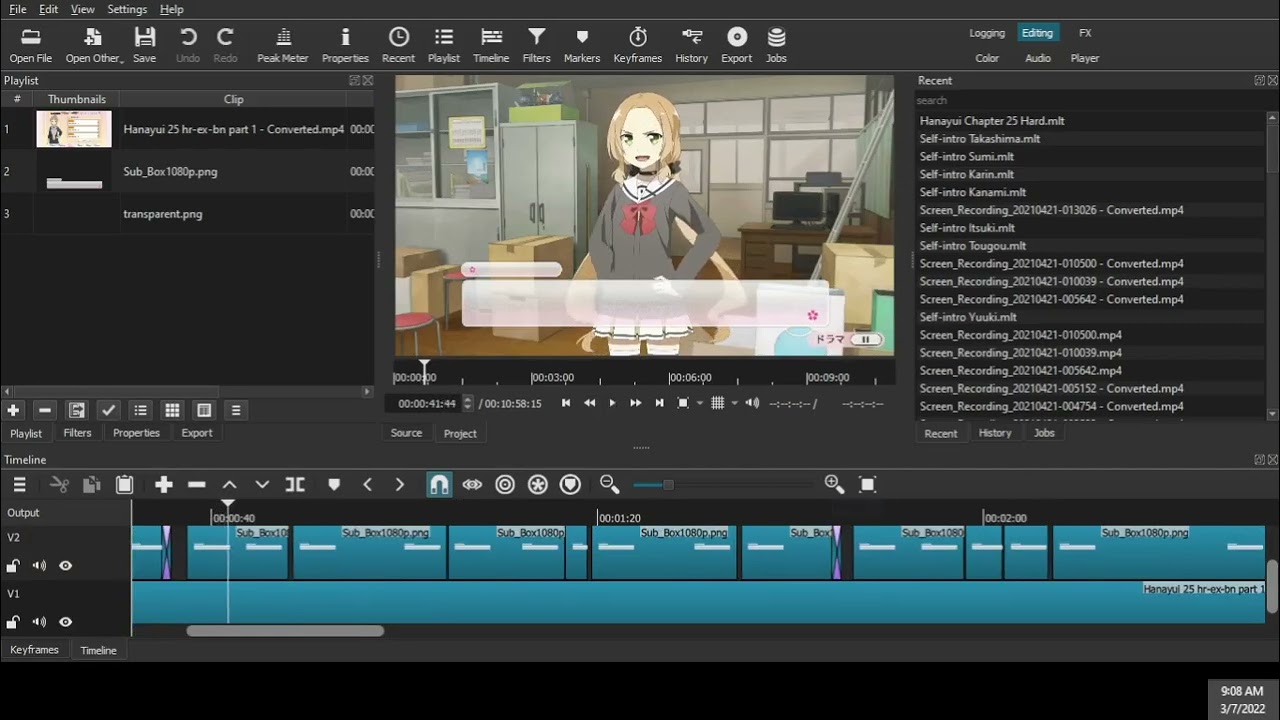 log.txt (87.9 KB) (it embed the pictures. You probably only see a white background there)
I link this forum because it may ask the same problem, but I couldn't make a head and tail of it.