Hi!
I'm a new shotcut video user and I think is a great tool to video editing (I'm using the linux version).
The shotcut have a lot of filter, but I don't found a filter that I need…
I need to cut all video (and audio) part where there is no audio?
Like these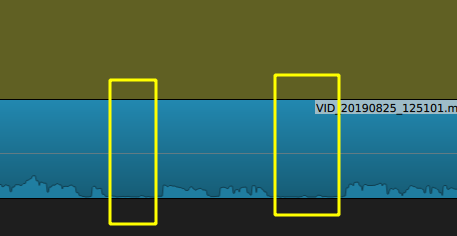 I know that I can select and cut them manually, but in a long video it's a long operation and there could be many errors.
Thanks.
Mino