I suggest having the "Add filter(+)" menu appear at the mouse, or somewhere inside the main shutcut window.
I have a multi monitor setup, and the "Add filter(+)" menu, is floating somewhere on screen 1(See example 1).
And shotcut is running on screen 2|3(See example 2).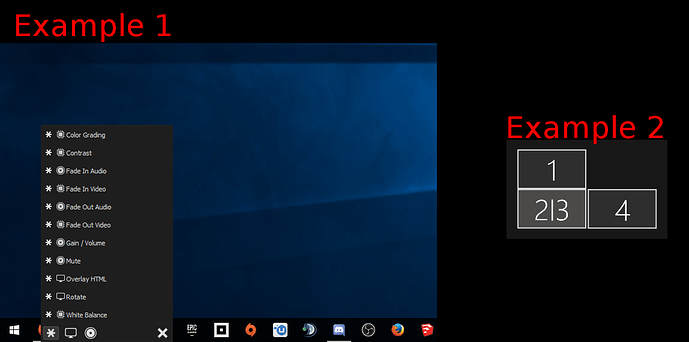 I know this a strange layout(I have a complex reason for running it this way).
Just having shotcut running on screen 1 solves it(As it makes the menu appear correctly on screen 1), but that's just a workaround.
If I run shotcut on screen 4 the menu disappears altogether(Can't be seen anywhere).
This is on windows if anyone was wondering.