Glaxnimate is a simple, cross-platform, open source 2D animation program.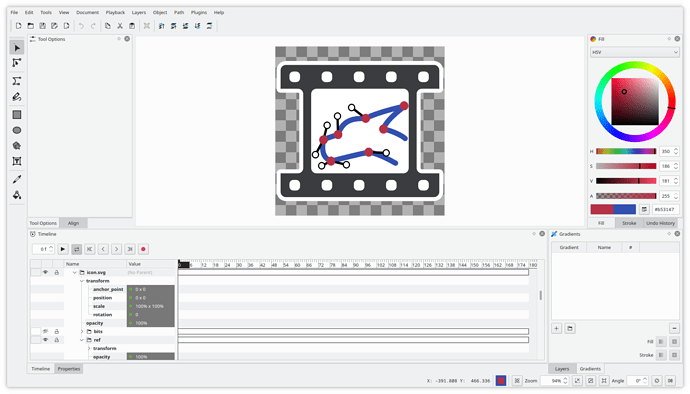 Some examples uses for video and Shotcut:
more advanced text animation
simple video annotations like boxes, circles, and arrows
animate emojis
convert animation clip art for the web in the Lottie, SVG, or WebP formats
For example, I found this 3,2,1 Go Lottie animation online, downloaded it in JSON format, opened it in Glaxnimate, exported it as a WebM video, and imported it into Shotcut:
Why not download it as a GIF or MP4? Because neither of them have an alpha channel. A GIF can have a transparency mask, but because it is one bit it has rough edges. MP4 does not have an alpha channel and requires chroma key, which is more work and not always clean.
Glaxnimate can export a WebM video that includes an alpha channel! File > Export > Video and save your file with a name that ends with .webm. Open the video in Shotcut and place it on a video track that is higher than your background video or image: