After reading the suggestions in this thread on the forum, I created this very quick and crude tutorial showing an alternative method for creating speech bubbles or dialog bubbles in Shotcut.
If you go on a site like Dafont, and search in the Shapes category, you can find a few speech bubble fonts like these 3:
https://www.dafont.com/fr/carr-balloons.font
https://www.dafont.com/fr/talkies.font
https://www.dafont.com/fr/alin-speech-bubbles-2.font
I installed the Carr Balloons font and I'll show you how to use it in Shotcut.
On a transparent clip, add a Text: Simple filter. Uncheck Use font size

Select the Carr Balloon font and choose one of the bubbles.
Use the chart on the Dafont site to help you. The one I'll use is created by typing a left parenthesis on the keyboard.


You can change the color and add an outline if you want

Add another Text: Simple filter and write the text that will go inside the bubble. Resize it to fit.

If you need to modify the shape of the bubble, add a Size, Position & Rotate filter, move it between the two Text filter and set the size mode to Distort.

Adjust the shape of the bubble.

Add another Size, Position & Rotate filter to the bottom of the list of filters

Use it to resize and position the bubble.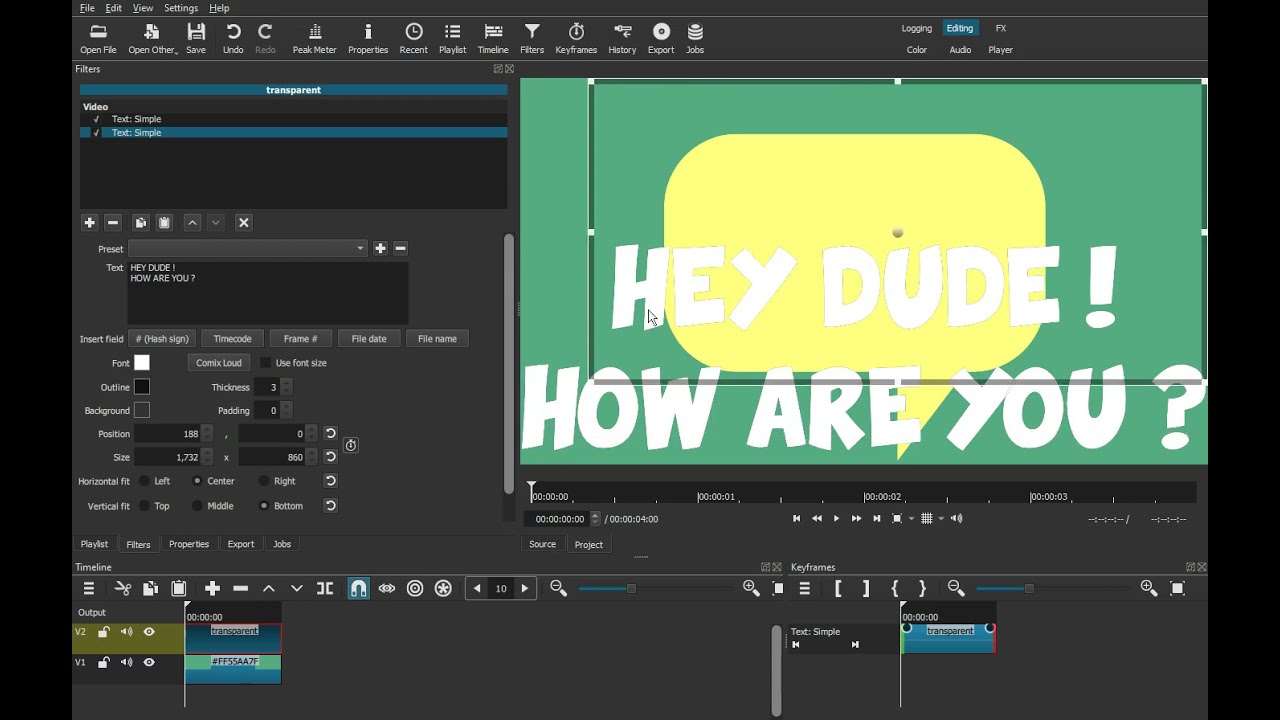 If you browse the Shapes category on Dafont, you'll see that there are many fonts in there that can be used to create tons of shapes in Shotcut using the method shown above.