I have been using the Contour ShuttleXpress for over a year now and have perfected my configuration. Since the shotcut website only has a preset for the Shuttle Pro I will post my configuration here.
The ShuttleXpress only has five buttons, a jog dial, and a spring loaded wheel.
Here is an image of my configuration: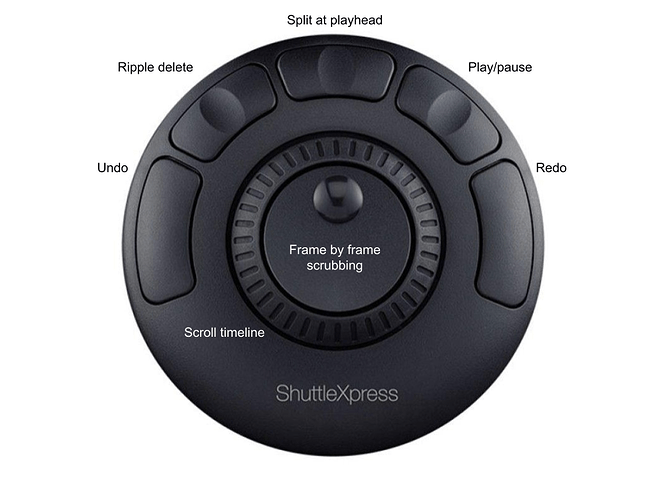 If you want to use this preset download the below file and import it into Contour Shuttle Configuration App.
Google Drive