Hello,
Thank you for this wonderful tutorial which as usual is precise and concise.
Wonderful work for the shocut community.
I admire your tallent.
Thank you for the compliment! I'm glad you like it, and it's inspiration to make move tutorials like these
Very useful tutorial Ben. Not only to learn how to do the title reveal, but also how to use of the Mask: Simple Shape filter in general.

I learned something new as well, with regards to the Flip filter also flipping the keyframes
True. I didn't know that either.
Good thing I put "Flip" after SRP. I could've easily done it the other way.
You didn't use SPR


Thank you! I guess it's chicken puns now…
Chicken puns would be hard. I don't egg-spect I'll be able to think of any …
@jonray It's no yolk trying to think of puns, but I egg-spect there'll be an eggs-plosion of them once you concentrate as your sense of humour is im-peck-able. I just hope it doesn't get us eggs-pelled from the forum.
You'll just have to wing it. But once you think of one, please beak right up.
No … I did when I was attempting to reproduce Ben's effect (before he posted the tutorial). I used it together with the mirror filter … flip does both in one step, so easier and quicker. I had looked for something like the flip filter, but was looking for a name such as "invert" … missed "flip" in the process.
One thing that I wonder that might speed the process just a bit - rather than applying two separate mask filters, I think you put the mask filter in before copying the clip. When you flip it, I think it will flip the mask as well as the text. Same results at the end, but slightly faster to produce.
You're right @awake. If you apply the mask filter before copying the clip, the flip Filter will flip the text, the keyframe movement AND the mask. Cool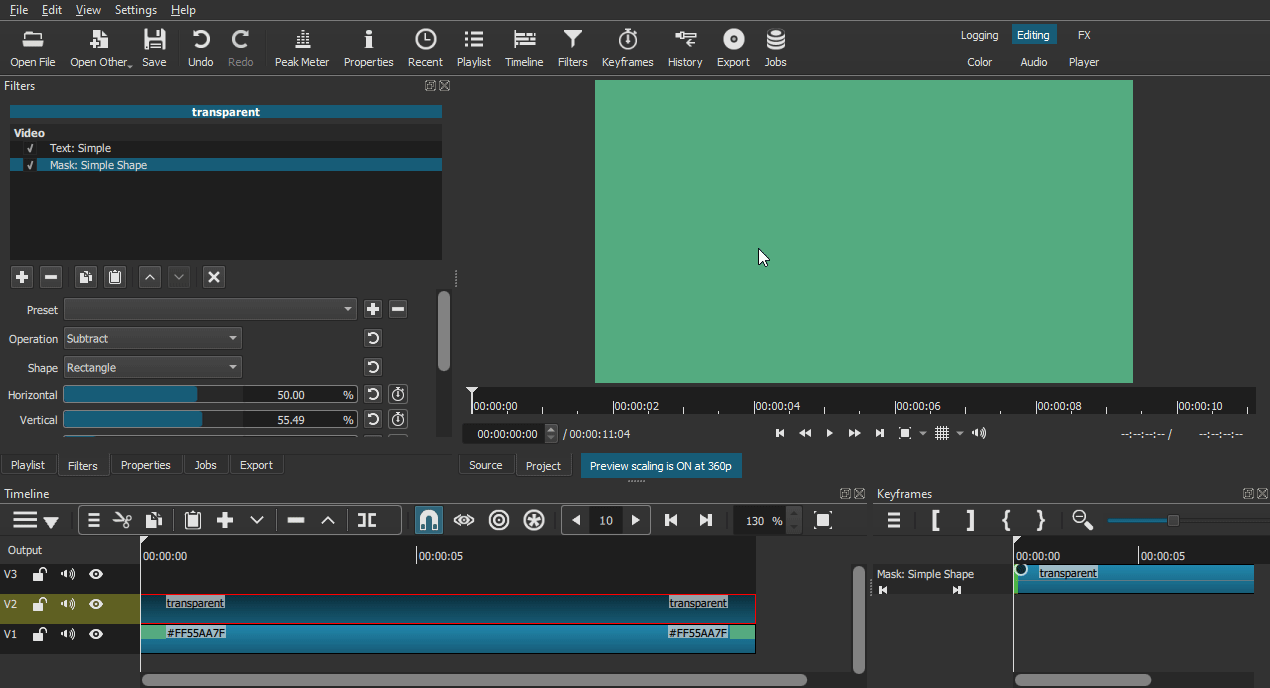 That's what I discovered with the flip filter. It's better to do everything before the flip because it will flip everything for you. If I had to do it again, I would've added the mask before the flip