One way to do it is to add a Color clip (Open Other > Color) on the top track of your project.
Then add a Mask: Simple Shape filter, adjust the width and height and set Operation to Substract

If you do not mind losing some of the image, a faster and better quality way is to use filter Crop: Rectangle.
Unless I'm mistaken, with the Crop filter, you'd need to put the color clip on V1 and crop the clips on the tracks above (or apply it to the tracks). If you have many tracks above V1, I think the Mask: Simple Shape method will be faster.
Wow. I'll have to redo my Create borders around your clips tutorial…
I never thought of that trick. It is faster indeed for adding a border to a clip.
And to make a border on the entire project, apply the Crop filter to the Output.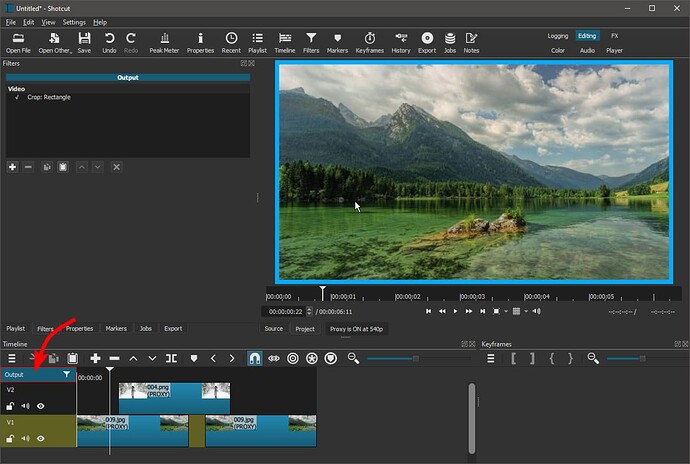 With an additional Crop filter you can even make a round border.
Add a SP&R filter and you can resize the clip and move it.
Nice.
Also within the same filter, there is a Corner radius feature.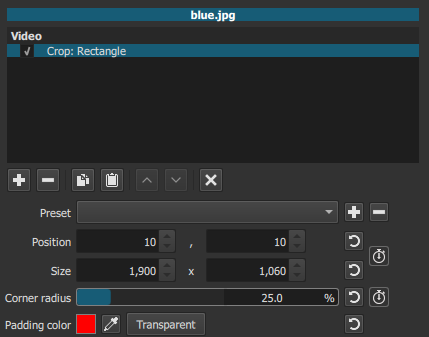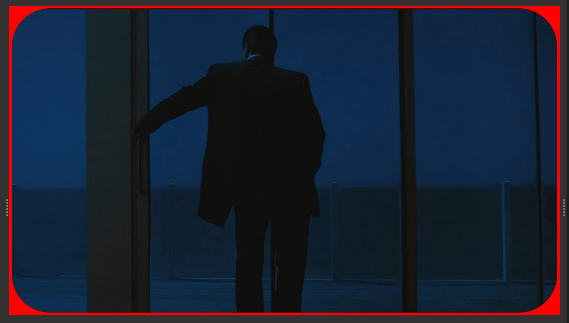 I want to change the filter values, but it is making zero. When I hold it over it, the value changes. I can't log in from the keyboard.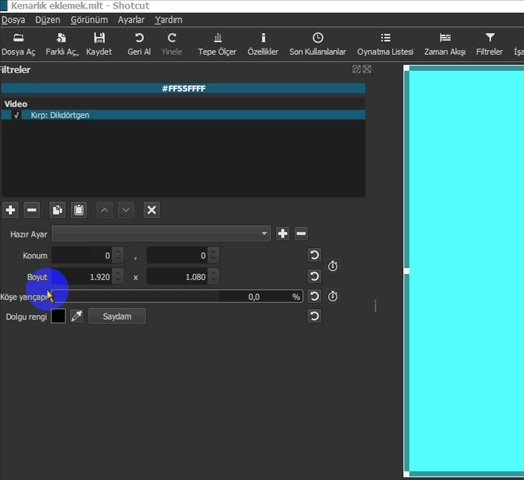 @Ertan There is a bug in the Crop: Rectangle filter in Shotcut v22.01.30.
You can either upgrade to v22.03 Release candidate, or get back to version 21.12.24 until the next update is released.
This topic was automatically closed after 90 days. New replies are no longer allowed.