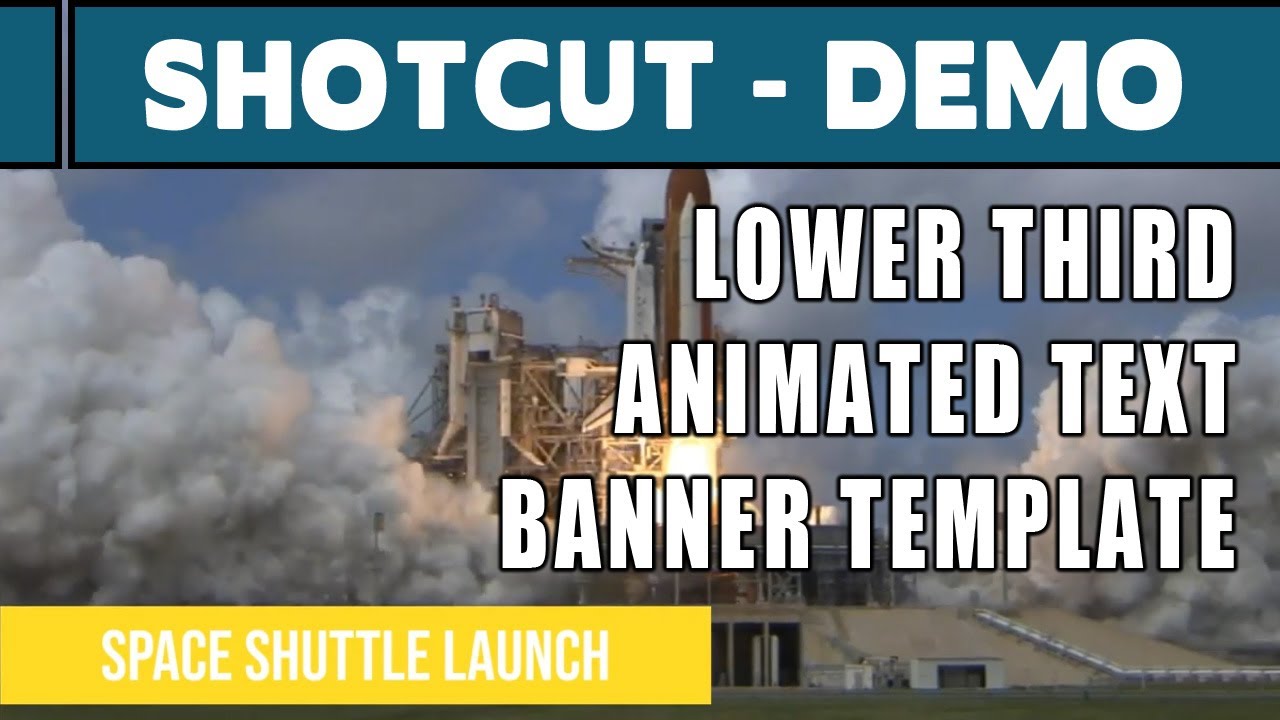 Another text effect inspired by something I saw in a YouTube video.
It's easy to edit (text and colors) and also easy to use as many times as you want in your Shotcut projects.
If you want to use this effect, download the MLT file and follow the instructions bellow.
yellow_blue_banner.mlt (13.4 KB)
A FEW NOTES:
I tried many fonts on the text, but the one that fits the best in my opinion is Bebas Neue. You can download it for free on Dafont.

This banner is not designed to display a lot of text. I think it looks best with titles containing between 20 to 30 characters.
HOW TO EDIT THE MLT FILE
Open yellow_blue_banner.mlt in Shotcut.
Select the clip in the TEXT track.
Go to Filters and select the Text: Simple filter
Change the text.
If you want to change the banner colors, select the clip in the BANNER track, go to Properties, click the Color… button and choose a new color.
Do the same to the clip in the MOVING RECTANGLES track.
Go to File > Save as… and save under a different name in your project folder.
HOW TO USE THE EFFECT IN YOUR PROJECT
Open your project in Shotcut
Go to File > Open MLT XML As Clip…"
Locate the file you just saved and open it.
It will start to play in the Preview window. You can drag it from there to the Playlist for later use or drag it directly to the Timeline.
Done.