Is Shotcut on Windows 7? Pls reply
Not brutally sure on the latest version of shotcut but you need at least an 64 bit system , As I do not have a windows 7 now, But here are the system requirements:-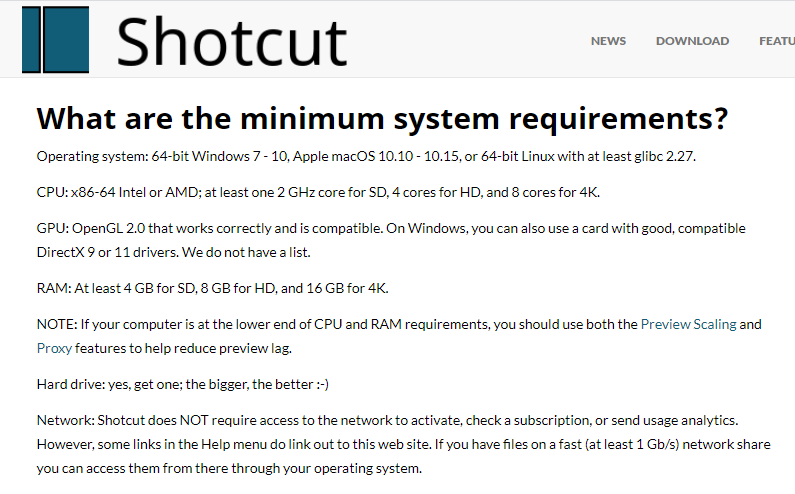 Version 21.01.29 was available on 32 bit Windows systems also.
I remember when I was clicking on the download link, there were also links for the 32bit version. But now, searching in the archive https://github.com/mltframework/shotcut/releases/ there is only 64bit version is available to download…

I have Windows 7 64-bit edition and Shotcut runs fine on it.
A windows 7 was my first pc, When My dad gifted me that and there I found pre-installed editor from microsoft, My journey of video editing began from there and now after testing many video editors I am on shotcut.
I love my old win 7, I wish I could have that now. Even the softwares I tested on that, Includes shotcut in
year 2013 but it was not so developed at that time so I quitted it and now it is better to see a new and more powerful shotcut.
Thanks very much, I have Windows 7 64 bit so I'm starting my adventure with Shotcut
This topic was automatically closed after 90 days. New replies are no longer allowed.