The video clips I'm using are 1920x1080 but after applying a filter to the timeline, the size is different.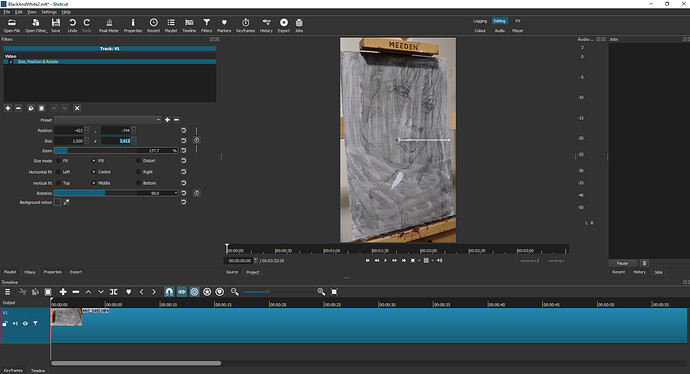 The video mode I'm using is 1920x1080 25fps. I can't seem to change the size without other things changing. Bit of a newb still with this.
What I was looking to do was apply a filter to the timeline so I didn't have to do it to all the individual clips like I usually do.
Any help appreciated.