After you select a preset, click Export File to create the video.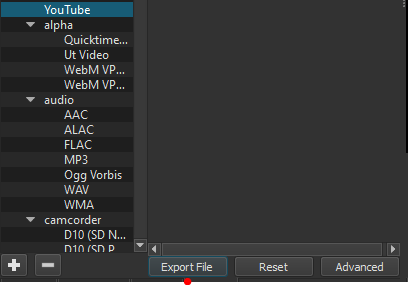 You have the export window popped out and probably just barely tucked under the bottom of your screen.
Either pop it back in place by dragging, or hit View - Layout - Restore Default Layout.
Click on Export and you'll be able to export your video.

TY SO MUCHHH!!!
I'm really confused just bcs this little prob,thank man
You might have wanted to close out the Export window, and hit the 1st box instead of the 2nd.
The first box in any window pops out that window. You can move the window to any monitor if you have multiple monitors.


Any panel that is set floating can also be resized by careful placement of the mouse cursor along the window edges or corners.
This topic was automatically closed after 90 days. New replies are no longer allowed.