What is your operating system?
Windows 11
What is your Shotcut version (see Help > About Shotcut)? Is it 32-bit?
22.04.25 64-bit
Can you repeat the problem? If so, what are the steps?
(Please be specific and use the names as seen in Shotcut, preferably English. Include a screenshot or screen recording if you can. Also, you can attach logs from either View > Application Log or right-click a job and choose View Log.)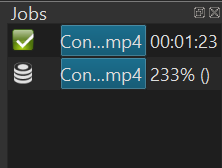 To repeat this problem you must take a .gif file into Shotcut and drop it into the timeline. It should pop up a window like this.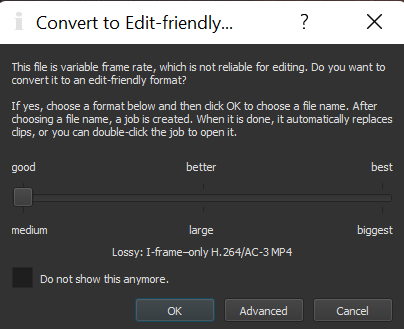 Clicking Ok with the quality at medium will then start the process of making it edit friendly which you can view in the Jobs tab.
After it reaches 100%, it keeps going, but it seems to stop at 233% from my testing.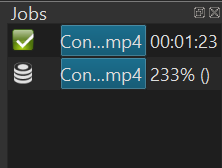 Something else i should note is that only some gifs I put in would show the Convert To Edit-Friendly tab.
Here's the log:
(There are a lot of dropped frames in the log, I don't believe they are important.)