I am not able to import a VP9 clip with alpha.
(nor to export any movie containing alpha)
png works well, however, alpha seems to be ignored and
shows only plain black. I attache the file. It comes from this
discussion from another forum since i was not able to make it.

Please help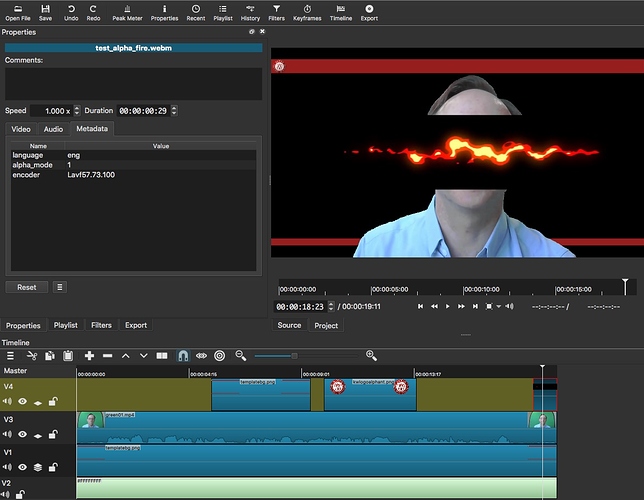 test_alpha_fire.webm.zip (126.1 KB)
OSX 10.13.4
SHOTCUT 18.05.03 (GPU processing disabled)