Hi guys,
I have generated my second video using Shotcut. This movie is a combination of short GoPro movies.
This time I have noticed a bit degraded quality comparing to original ones. I know I am not using lossless presets, but I have made a test: assemble just two videos withouth any filters or effects. And yea - the result has noticeably better quality.
Settings for both files are below (one the left side better one; on the right side worse one):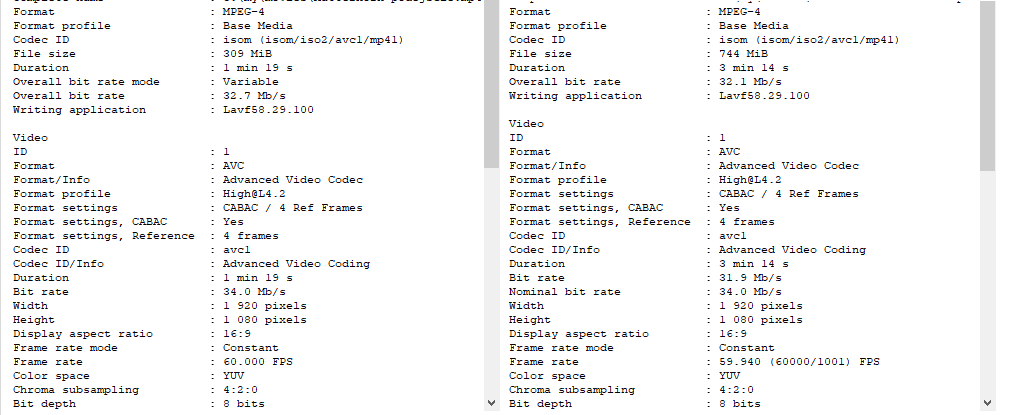 As you can see the differences are very small. They were both generated using the same preset (H.264 Main Profile) - with custom settings, for example 34Mb/s bitrate.
The longer movie and the one with worse quality has some effects like rotation (180 degrees), slowdown, etc. Can this be a reason for the degraded quality? I have tried to remove the effects, but no change in the quality.
Can this be fixed?
Is that a known thing?
I know this might not be enough information so I will happily provide the missing parts.