The first time startup of Shotcut, a dialog box asking which Video Mode is best for project. With the tick box option to "Not show this again". And with the option to click off the box (essentially the user ignoring it, and venturing on, and would take on "Automatic".
Seems quite a few of the issues people have are with Video Mode, and it's a bit buried for being something that is quite important.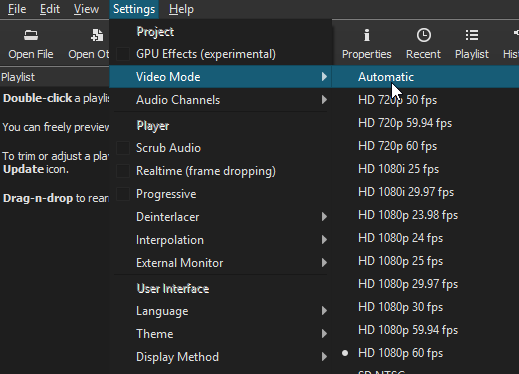 At least an icon at the top, and take off the Peak Meter, which I never use. Possibly have it display in the UI at all times what the Video Mode is set to. This would be helpful for those who are editing various projects with different resolutions.


Maybe this is not an easy task, but something to consider.