how to Use lettering to create a transition.
Bonjour,
Aujourd'hui, je voudrais comment utiliser un simple texte pour créer des transitons :
A création du lettrage
1 créer un fond gris R128 G128 B128 sur la piste 1
2 créer un lettrage blanc avec des contours noirs sur la piste 2
3 exporter l'image en PNG.
[US] Hello,
Today, I would like to use a simple text to create transits:
A lettering creation
1 create a gray background R128 G128 B128 on track 1
2 create a white lettering with black outlines on track 2
3 export the image in PNG.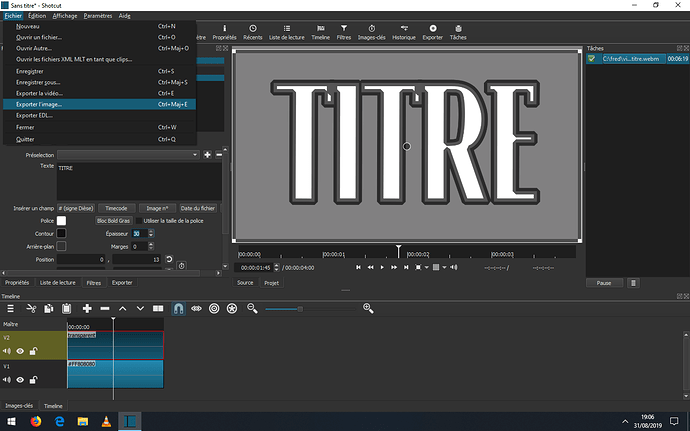 B Création de la transition :
faire un transition
aller à propriété puis à personnaliser
utiliser le PNG que vous avez crée précédemment.
[US] B Creating the transition:
make a transition
go to property then customize
use the PNG you created earlier.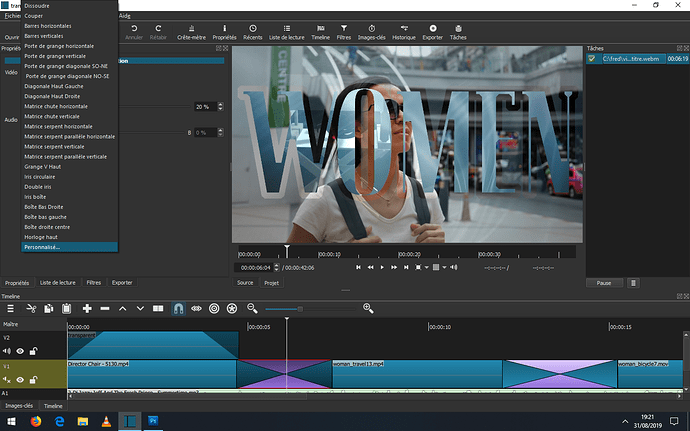 Et voici le résultat.

N'hésitez pas à me laisser vos commentaire.