I'm trying to start with video, and picking the right frame rate turns out to be really hard. I want to produce for social media, so I think that 60 fps is the right target. I might want to do a mix of phone and camera videos. My Samsung Galaxy A33 offers 30 and 60 fps, but they are variable. I need to convert these. The Canon PowerShot G5 X Mark II offers 59.94 fps in NTSC mode and 50 fps in PAL mode.
I have set my project to 60 fps. When I import the 60 or 30 fps smartphone videos, I am asked to convert them: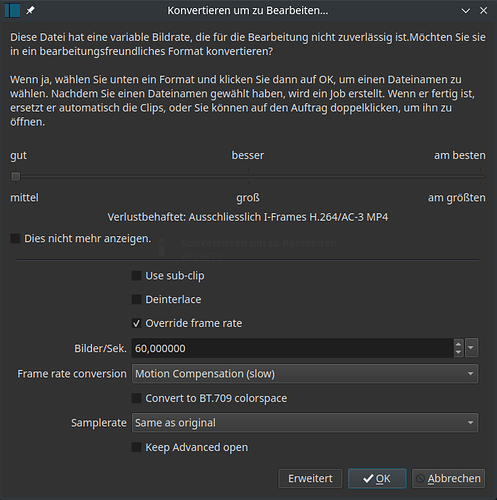 So does this convert all the images?
When I import the 59.94 fps video from the camera, it is shown as such. (Cannot show the screenshot, new users can only share one image.)
I did not get a conversion prompt there. Was will happen when I export it with 60 fps? Will it just stretch the video or will it cause duplicated frames? Or even worse, will it re-render all the frames?