A bunch of unwanted keyframes are created as I adjust the filter in piont of parameters of some filter.
The following are the filters that have this problem.
Many other filters are not affected by this bug although I didn't check them all.
Blur: Exponential
Blur: Gaussian
Blur: Low pass
Choppy
Corner Pin
Elastic Scale
Glitch
Mosaic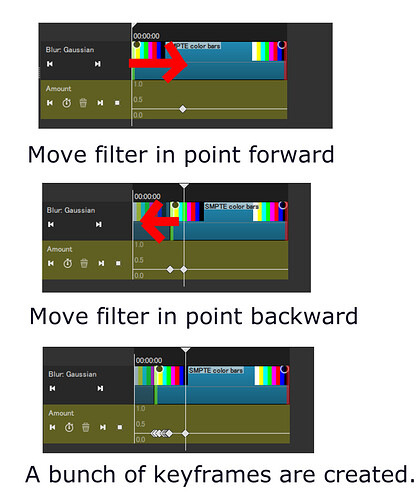 Tested with v21.06.29.
Tested on Windows.