I am having a problem creating a horizontal video. I open up shotcut and upload a white 1920 X 1080 image into the player. When I do I get a vertical format instead of a horizontal format.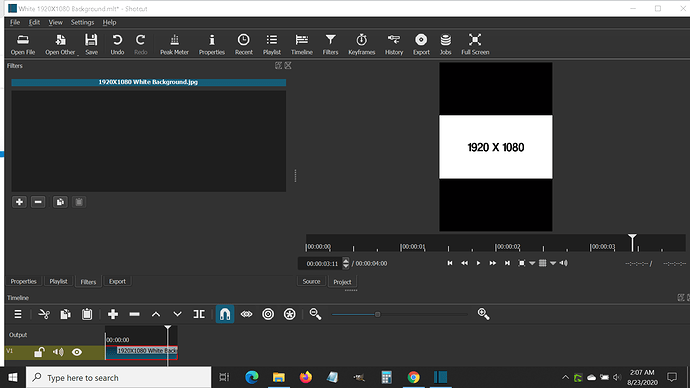 I have tried removing Shotcut from my computer and downloading it and reinstalling it again but I still have the same problem…
I reset the settings from 1200X1800, which I had previously used and the aspect ratio back to 16:9.
When I go to play the video after it has rendered the video size is extremely small.
Also, the job completion area on the far right hand side is not anchored properly.
How can I fix these problems.
I have attached a screenshot.
Thankk you.
Jim Juris