Hi!
(I do not know yet, if there is a work on it…)
Keyframe:
If you have a keyframe in a part (e.g. Mask) and that part is part of a transition and you delete the transition, the length of the timeline of that keyframe is too short (length of the video part - length of the deleted transition).
Contrast filter:
If you have that filter on a video part (i.m.c. and e.g. from 4,5 to 25) and you delete the last point or move it, the video part faded to green, or to red.
It happend now often to me…
And that "effect" is permanent, is meaning, also after a restart of SC the fade to red, or green is still there. Also deleting that filter takes no effect (to get again the normal coloring).
I also noticed a flickering into red, or green while sliding the value…
Best regards
Earlybite
----------------- EDIT --------------
Further info on Contrast Filter with keyframe:
If you have that keyframe (i.m.c. 4,5) and you move a point in the keyframe timeline the video part fades into green.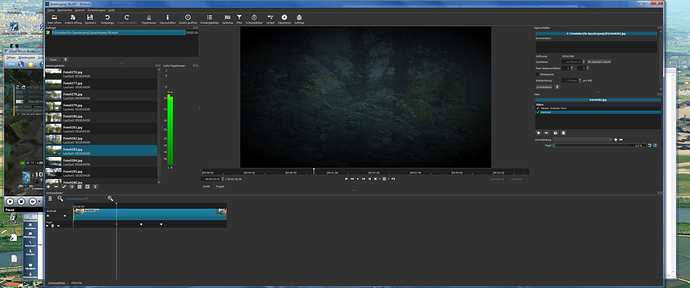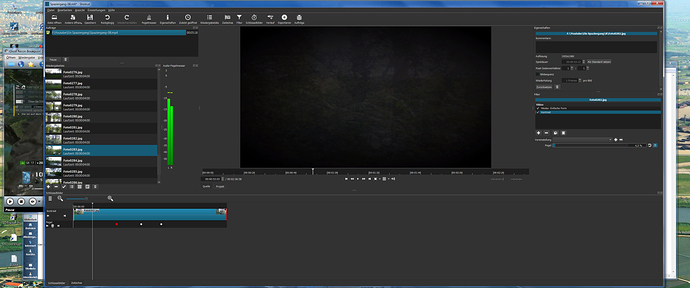 ----------- EDIT 2 -----------------
It seems, that this Contrast bug appears only with keyframes, also if the points aren't moved (or such). I just had a "Fade into Green" by only setting two points (start and end of a video part). In the middle it got that "Fade Into Green"… After deleting the keyframe, the picture again looked normal.
BTW: That "Fading" into green/red appears also, but very short if you adjust a keyframe point…