Having trouble inserting shots. The stills (jpeg) are not shown correctly and editable!
Picking the image (a title jpeg) i get hash/garble/unviewable stuff in the Player that cannot be used.
I edited 5 segments with success (Fade ins, Fade Outs, cross fades and inserting an image over the primary video). Now I cannot do any of that and the images I used in other videos won't work either!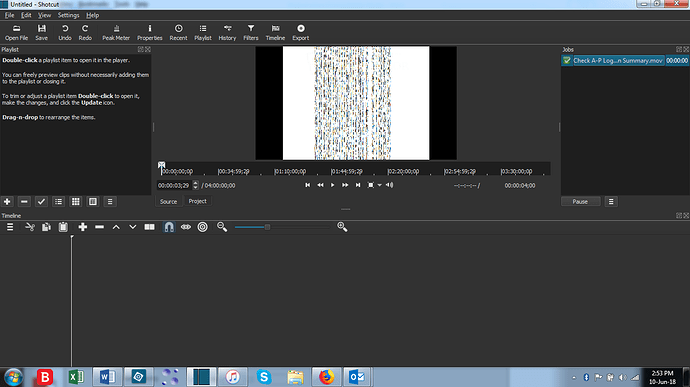 I cannot Drag and Drop and the inserted shot is so thin that I cannot 'stretch' it to the time line.