In SC 19.04.30 (under Mac and Windows), the timer has a bug in that it briefly shows 60 (for 1 frame) when going 59 sec to 1 minute and also from minute to minute.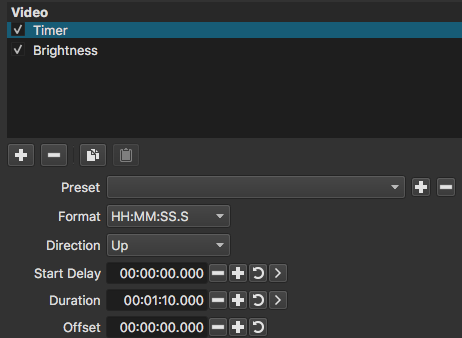 The offset is also limited to 10 hours max, any reason?
It would be nice to allow the full 23:59:59 so as to be able to simulate a clock.