I can't find an option to turn it off, and I'm struggling to find the correct turn of phrase to google / search the forums.
The best way I can describe it is, the timeline is still/ fixed when moving the cursor/play head around on the left 50% of the screen, but if I move it to the right, the time line scroll wildly to the right and it's impossible to set a selection.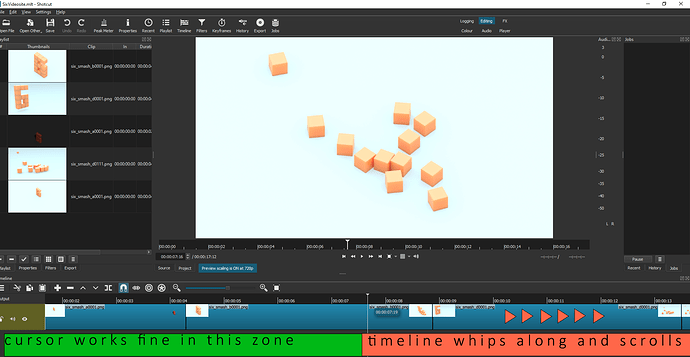 Is this a standard feature? I tried opening several projects and turning off/on all features pertaining to scroll on the timeline, but I still get the behaviour.