Decided to try something a little different for a while. As always, made with Shotcut!

interested in how the text animation were made?
I see and hear heavy use of stock media. What are your sources?
Yes, I guess with a special programmed HTML in 'Text: HTML'-Filter.
Used Storyblocks for most of it, and a few selections from Shutterstock as well.
Music was from the YouTube Audio Library to make sure there would be no copyright issues.
@Ewan360, looks really good. As @KKnBB also wanted to know, were the text effects done with Storyblocks ? And how did you create the voice-overs? Thanks!
None of the Text Effects were done with Storyblocks. Some of them were done using After Effects on a transparent background which I pulled into Shotcut, and others were done following some of the tutorials that "Tux Designer" has on YouTube - which of course also uses an additional video track in Shotcut with a transparent background. I suspect most (if not all) could be done natively if I put the time in

Voice overs were using Google's WaveNet service (Text to speech) and then edited in with Shotcut as well. So I generally was running around with at least two video and two audio tracks, and opening an additional one of each from time to time as needed. Let's just say that I got real comfortable with making sure I locked all the tracks I wasn't working with at any particular moment.
Thanks for this useful information.
I reckon I could produce a similar animated text effect to yours using text:html - this one, for example: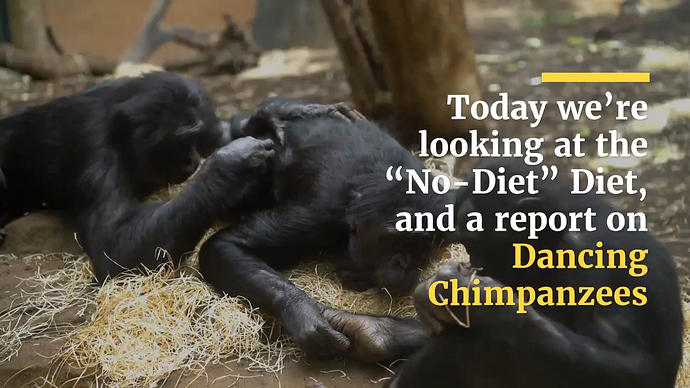 I'll see what I can come up with in the next few days
and post back if I succeed.
One thing I learned from your video - really fast transitions work well! (eg the first 4 in the opening 13 seconds). Good work @Ewan360
Hi @Ewan360 - success! I made a short animated text sequence trying to replicate the Chimpanzee effect in your video. It's not supposed to copy it exactly - and I added a snazzy ending where the text flies upwards…
Very short demo here:

Happy to share the HTML and also give more info as to how I did it… Just ask…
PS Got fed up with Streamable today (just saw black screens) so I made a new Youtube channel for short Shotcut demos for future examples etc.
I certainly would be happy to see you post your example of the script you created to do that! I've gone with bold font (which I assume this would also support) just to make it easier to read the text, but agree this looks close enough I could do it all in Shotcut for only a short time investment. Thanks!
I'm holding back on posting the HTML files while I do a bit of tweaking and experimenting with them. Watch this space though, I'll post them asap!
Interesting video! I use Lisa (enhanced) from IBM for voice, which is free online, and further edit it in Audacity. It's a great computer voice. I just uploaded a video as an example.Google Earth is a really great resource for overhead shots as well. My current project is filming the historic district in my city. Bradford Block: https://youtu.be/ur9A7V_a9aw.
@jonray This looks great! I would really appreciate if you shared the code (either now or when it's tweaked). Good work!
Hi @stgtravels, I've uploaded the HTML file but I started a new thread so as not to hijack this one
This topic was automatically closed after 90 days. New replies are no longer allowed.