As you can see ("shotcut.png"), I have created a Text: Rich element with some text in it.
To confirm, that it actually saved what I have added, I have taken a look at the .mlt project file, and yes; it is also included here (see "shotcut project file.png")
When playing the video in the Preview Window, I can see my rich text just fine.
However, once I export it and watch the result, it is just completely absent. (see "exported video.png")
Does anyone know what's going on? Nothing seems to fix it
Cutting the element out, repasting doesn't work
Deleting and re-creating by hand, doesn't work
It seems as though I am just doing something wrong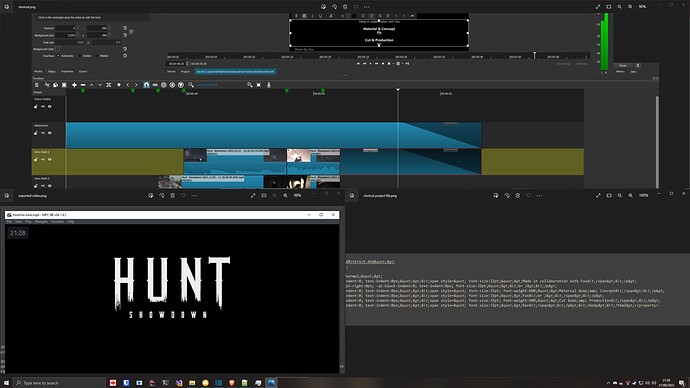 PS: Who in their right mind thought that a person may only need 1 sole image to describe a process of problems?