What is your operating system?
Windows 10, 64 bit
What is your Shotcut version (see Help > About Shotcut)? Is it 32-bit?
Shotcut version 20.07.11 64 bit
If I add an SVG file, made by Affinity Design, and exported as a 1920 x 1080 SVG file, Shotcut imports it and reports it as a 100 x 100 pixel file, and displays and exports it as very low resolution on the screen. If I use a PNG of the same file, it sizes perfectly. I have tested the SVG file on KDEnlive, and it sizes correctly.
I have tried to upload a screenshot of what I see, and an example SVG file. I have tried different SVG files at different resolutions and sizes and they all report as 100x100 pixels.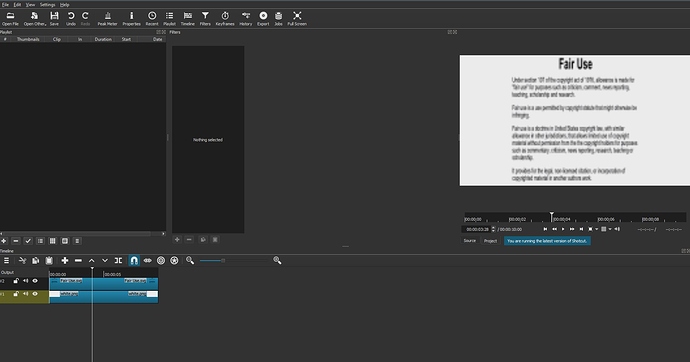 The Fair Use image should be the full width of the view window.
Fair Use.zip (1.1 KB)