Hi. I'm using Shotcut 20.07.11 on Linux, which is generally working well.
Part of the edit I'm working on is a screencapture, with some details I wish to cover, to only show the action in letterbox format.
Consequently I'm attempting to make a simple shape mask on a colour, with the operation set to "subtract". The colour is the top track on the timeline, but I can find no way of using the black colour I have selected to mask (in subtractive or overwrite mode) the track below. The selected clip in the screenshot below is the colour element I am attempting to use as a mask.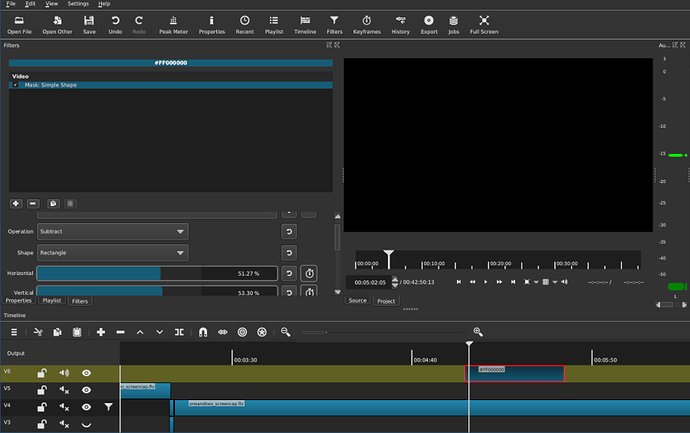 I've watched the following tutorial " Mask Simple Shape with Opacity" at https://www.youtube.com/watch?v=RYSICEKsLUU
several times but the masking simply does not work for me.
Assistance gratefully received
Rory