Hello All, i'm new here,
I want report with newer Shotcut 18.06, developer give AMD AMF feature for Radeon and AMD APU user
(Huge thanks for developer, glad my Radeon Card can do something other than gaming). but when i tried,
it stuck to 9%, i don't know why but when i tried to choose x264 and x265, i can export normally.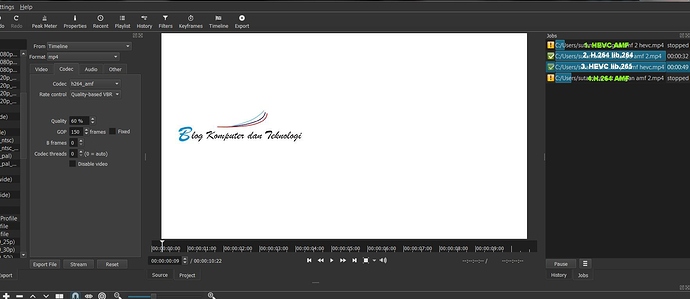 this is for screenshoot, if this bug… can developer to fix it? i tried to reinstall my drive, it cannot help also
i think my card supported AMF, because can use Relive and record with another app like MSI Afterburner.
My Spec:
AMD A10 6800K
Ram 8 GB
1x SSD (shotcut on it), and HDD for video.
Sapphire Radeon RX 460,
AMD Radeon Software 18.5.1
thx.