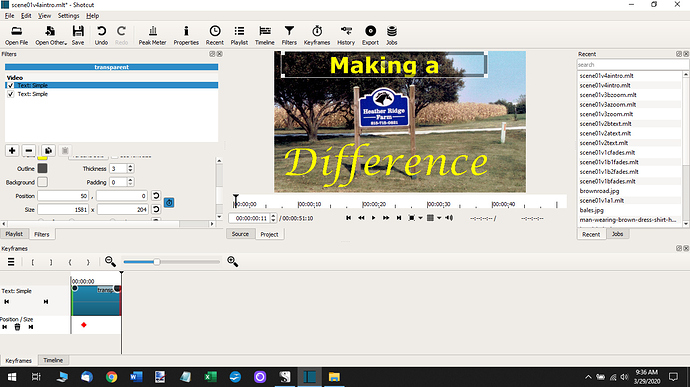 The stopwatch icon is missing from the Position / Size track.
I tried closing the Keyframe window then clicked the Stopwatch from the filter window but get same result. And I cannot establish another point in the position size track regardless of where I position the playhead or how many times I click it. (I can gain focus on the Diamond icon.)
What am I doing wrong?