What is your operating system?
Windows 10
What is your Shotcut version?
22.04.25
Can you repeat the problem? If so, what are the steps?
Yes repeatable. Also on version 22.03.30
Project Video Mode used to reproduce the bug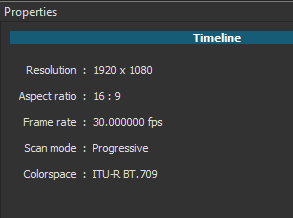 In the timeline:
Track V1: Any clip. This track is not needed. I just wanted to see if using a V1 track would prevent the crashes.

A square clip on track V2 This can be a video or image file, as long as it is perfectly square.
Steps
Apply these filters on the square clip.
Size, Positon & Rotate. No need to change any setting.
Mask: Simple Shape. Again no need to change any setting.
Another Size, Positon & Rotate
After adding the second SP&R filter, Shotcut crashes.
These steps also make Shotcut crash
Add a SP&R filter
Add a second SP&R filter
Add a Mask: Simple Shape filter
Move the Mask filter between the two SP&R filters and Shotcut will crash.
I tried with 3 different videos clips of 1080 x 1080, 60fps.
These square clips were edited in Shotcut from 1920 x 1080 clips and exported with the Default export preset.
I tried with other video clips of different ratios (16:9, 4:3) and frame rates (25fps, 30 fps) and Shotcut didn't crash.
Square images also made the program crash. As long as they are square, the size doesn't seam to matter.
You can download one of the clips I used if you want to test: