I want to remove a moving blob in a video, but even though it is a 720 x 576 25 FPS SD PAL project, using proxy and preview scaling, Shotcut crashes because it is generating one keyframe per frame (in the duration I need to remove that blob - 3 seconds).
I'm using the latest version and the Shotcut crash occurred on Linux Ubuntu Studio (RAM overload -I have 16 GB, and write overload on SDD).
On Windows 10 something similar happens.
I had never tried this filter before and it is really effective.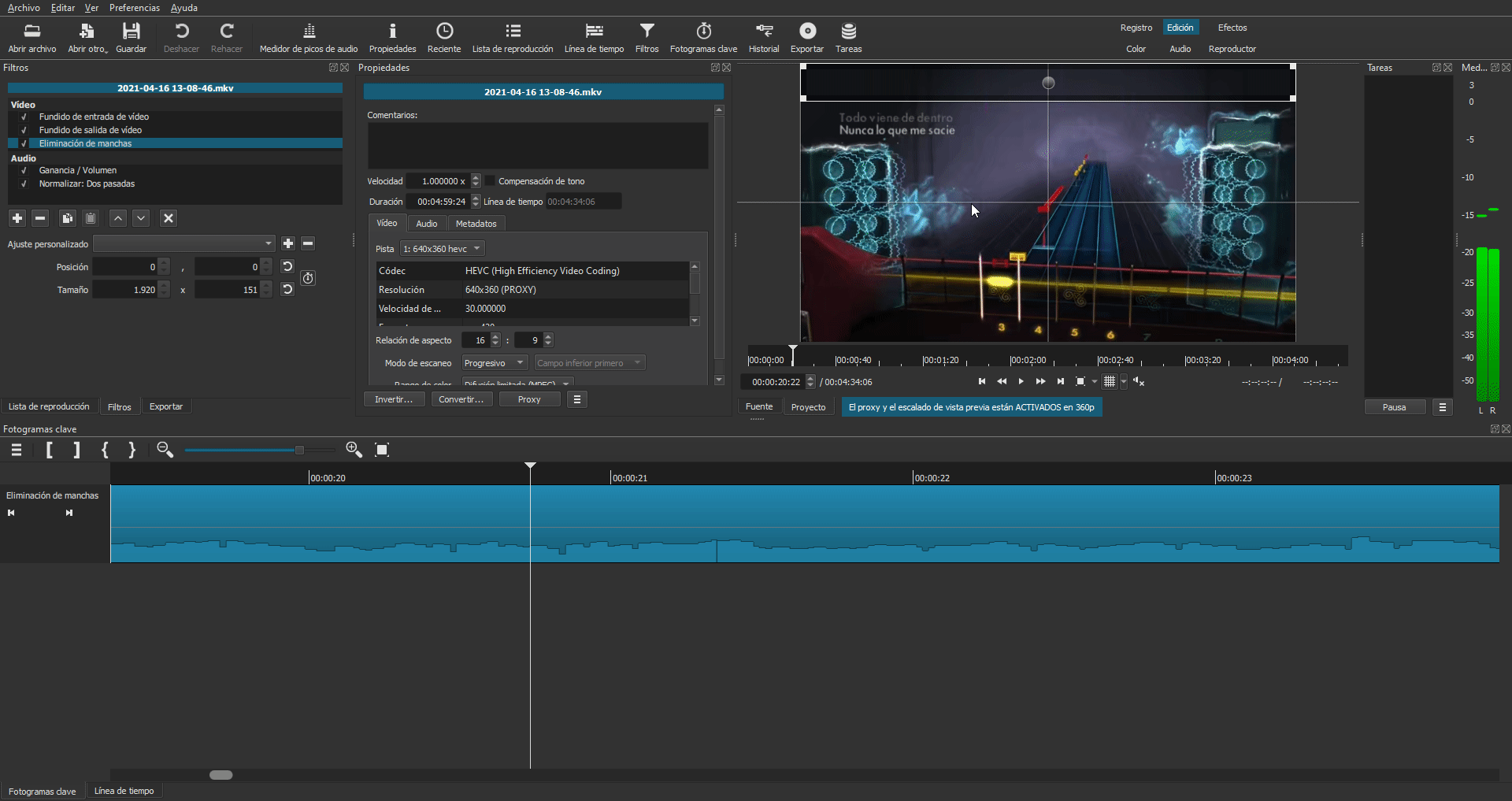 The automatic creation of spot remove filter keyframes occurs when I play the video and then it crashes.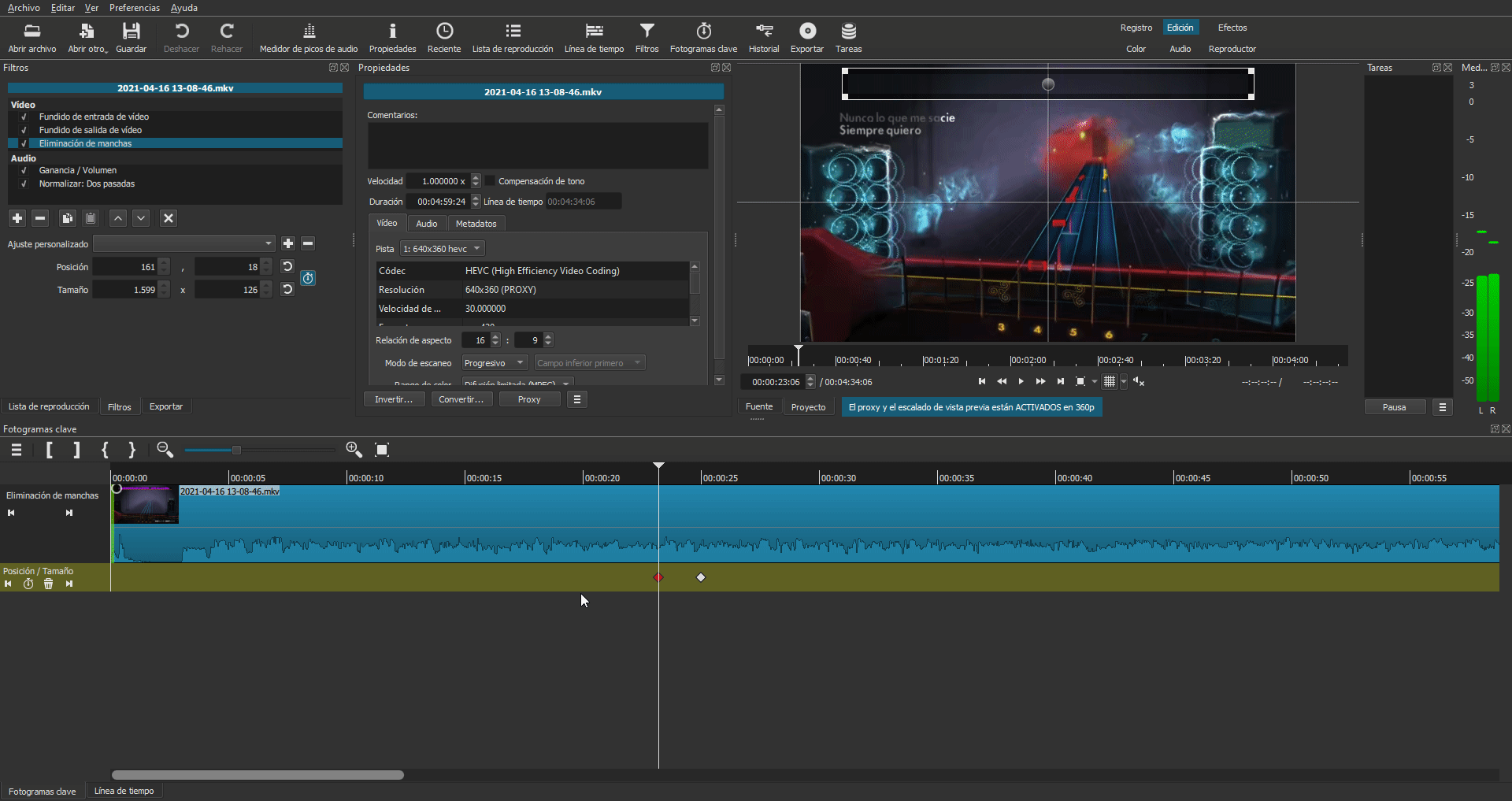 Is there any way to minimize the impact and crashing?
In these screenshots the filter area is large, but in real tests, the area was very small and yet the system crash was faster.
I thought that the keyframes of this spot remove filter would work like other filters, with the keyframes joined by a line and not like in the image.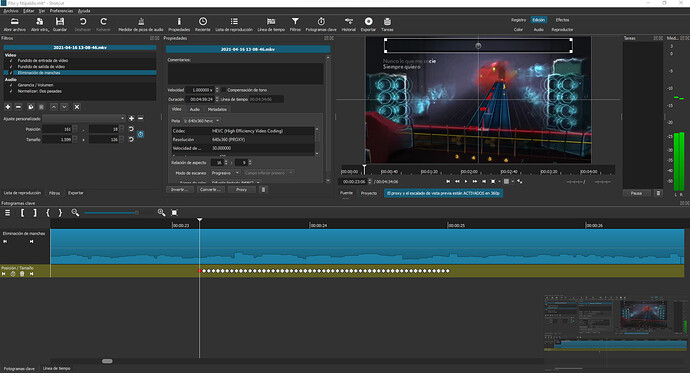 Thank you in advance for your advice.